If you have a computer that uses the Windows 10 operating system, then you have the Windows Defender preinstalled. For the last few updates, this feature was working on your computer and you might not have even noticed it. When you start using a new computer and you didn't have time yet to get some anti-malware or antivirus software, you should know that Windows 10 is already ahead of you. From the moment you turn your new computer on, it is protected by Windows Defender.
Sensibly, you want to know what is new in Windows Defender since it was introduced. You already know that this program is capable of protecting your computer against malware. Most likely, if you are using a stationary computer with a stable connection, you probably won't need anything else. However, if you are using a laptop or traveling, then you will need to increase the level of your protection. If you want to get more intimately acquainted with Windows Defender, you can set up its visibility in the System Tray.
Follow these instructions to customize the visibility of the feature:
Step 1. Open the Start Menu.
Step 2. Open the Settings icon to launch the window.
Step 3. When you are in the Settings, navigate to update and Security.
Step 4. You will see an option titled "Windows Defender", click it.
Step 5. Find the button "Use Windows Defender" at the bottom of the page.
Step 6. Now you will be able to see Windows Defender in the Windows 10 system tray.
Step 7. From the system tray, you can now run a scan or configure Windows Defender.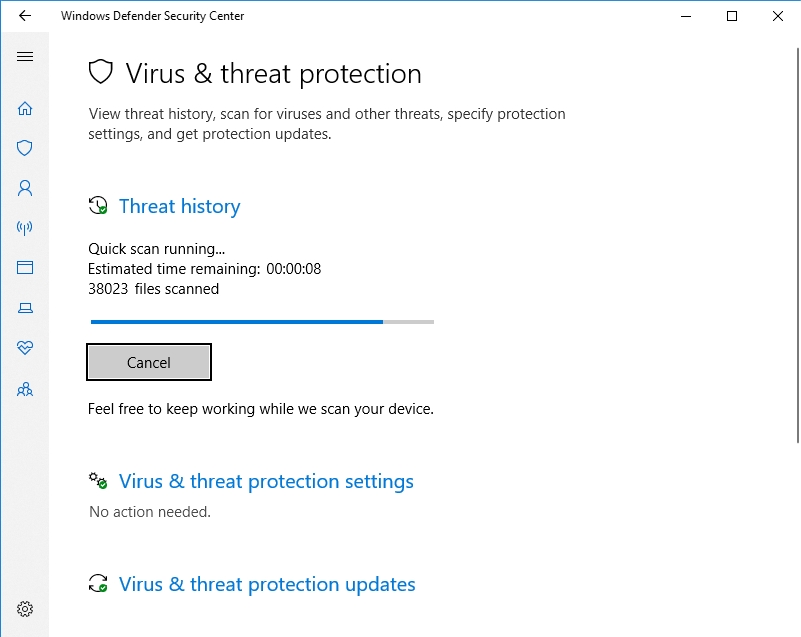 For those of you that are asking themselves: "Why do I need Windows Defender?" – the answer is simple. If you feel that your connection is insecure, you need more than just Windows Defender. The coffee-shop you decided to frequent for work, the bus station Wi-Fi that you connected to – they are all insecure connections. By using them without proper protective software, you are exposing your computer to a variety of threats.
So, we believe that you cannot run the risk of overdoing it when it comes down to any kind of anti-malware software. We suggest using Auslogics Anti-Malware. This application will schedule scans and serve as a great integration with your antivirus software.  The amount of time you spend using the internet, the downloading activity – everything will be measured by this application. You will also get different types of scans to determine if and when your computer was exposed to any malicious software:
quick scan
deep scan
custom scan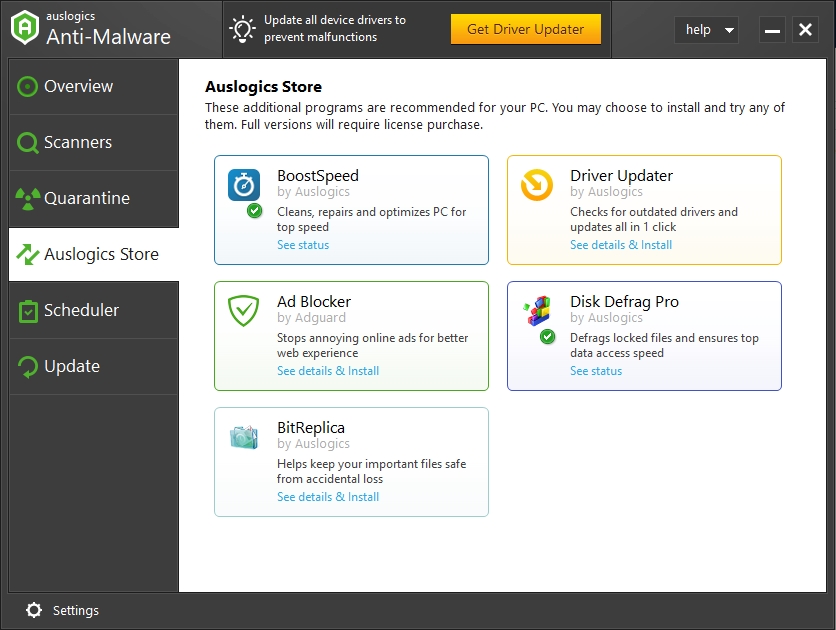 You will know the signs when something is wrong with your computer. Here are some of the most common ones:
The computer will freeze for no reason whatsoever. Your productivity will drop because you may have unsaved materials.
The computer is really slow, and you notice a significant drop in the performance.
You start to get BSOD aka the Blue Screen of Death
Applications keep crashing without a possibility to start up again.
Some of the hardware is not responsive (i.e. mouse, keyboard, etc.).
There are of course many reasons why this could have happened, and not all of them are because of the faulty internet connection. However, we have gathered a shortlist of the most common reasons for the malfunction of a computer:
a corrupted Windows System file or a file missing from the Windows Registry
viruses or malware
incompatible or outdated drivers
a damaged hard drive
You must remember that the moment you install an anti-malware or antivirus program, Windows Defender will automatically disable itself. However, this doesn't necessarily mean that Windows Defender will stop running altogether. It will still perform scans so that it can jump to the rescue in the event of your antivirus program not working.
There are some new and improved features that Windows 10 has applied to Windows Defender
For example, the Cloud protection feature that was introduced in Windows 8. Now your system will be able to identify a malicious program just as it is trying to enter the system, so with no wasted time, you will be able to get rid of it.
Another feature that users will find in Windows Defender is the tamper protection. This will allow seeing through the attempt of malware to corrupt the registry or app settings. These preventive measures will be very discernible on a scan and won't allow tampering with your software or hardware.
So, as you can see, Windows 10 has added some very useful features to the mix by embedding more protection tools in Windows Defender.