Chrome 69 is a new release of the famous browser, honoring its 10-year anniversary. At first glance, the Google Chrome 69 redesign jumps out at the users with a slick theme, but that is hardly the only change. As you can imagine, it is just a sign of more significant changes in the browser that were made in order to make your digital experience more efficient.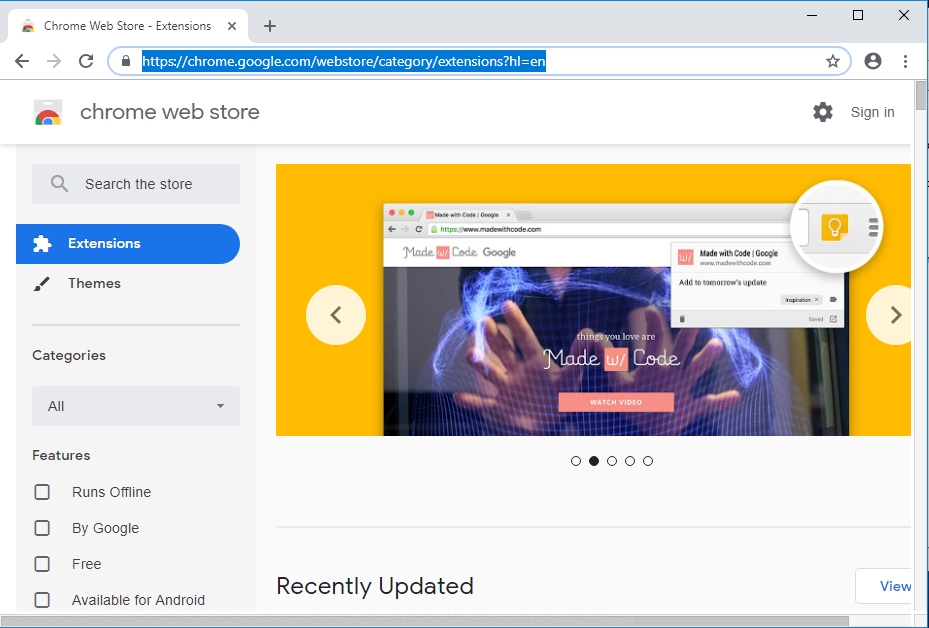 So, what are new features in Google Chrome 69?
Google Chrome 69 release date has passed, and you have updated your browser. After you updated Google Chrome, you will be able to take in the new 'material design' and the new profile icon near the bar menu. This icon will always keep track of the profile that you are currently using and can save you a lot of time, especially if you are using several profiles.
Another new feature
You can now also enable the colored title bars if you feel like your tab is too grey to be noticed. If, however, you are completely disillusioned with this new theme, you can get rid of your annoyance by simply re-enabling the old design theme. Although it's not recommended because sooner or later you will have to use the new design, you can prolong the usage of the old interface if you wish.
In order to set the background image to that of your liking, use these simple instructions:
Step 1. Click the gear icon at the bottom right corner of the new tab page.
Step 2. Open the option to Select Backgrounds.
Step 3. Choose a background that you like or make it custom by uploading the image.
Step 4. Your new background is set on Google Chrome 69.
New feature 2
There is another feature that you could not customize in the past, but that can be altered now it is: the shortcuts that you use to open the new Tab Page. If you noticed the 'most visited' section in Google Chrome before, you've probably wondered why you can't customize these websites so that they become thumbnails of what you actually want to see more of. You don't have to wonder anymore – The "most visited" section is not here anymore. Now you can just add a shortcut to any website you like.
New feature 3
Another great feature that Google Chrome 69 will present to the users is the password generator. The password generator will allow the user to automatically generate and save random passwords. This is a great feature because it will help you maintain the security of your personal information at a very high level. Since in the later years, digital security has become an issue, the feature has been moved from being hidden to being out in the open and available to use.
New feature 4
Omnibox has become more interactive. You know the address bar that you could use to type in the address of the website is now almost the Google search bar. It also has the autosuggestion features. The idea is, of course, to provide the user with a better search, even including the documents in Google Drive. However the search of Google Drive is not yet possible, although it will be available in the nearest future.
New feature 5
Not only the desktop version got a makeover. All the applications for Android, iPhone, and iPad also have a new layout and theme. Mainly you will see the difference when you use the navigation bar. A new search button has also been added for better navigation with one hand.
New feature 6
But something is missing from the Google Search bar now – the little grey lock that used to assure the users that the website was secure. Of course, with modern support, it doesn't make sense to use that lock because all the websites are secure by default. Google Chrome will tell you otherwise if you are in any danger. But of course, you should always have an anti-virus or anti-malware tool installed on your computer.
New feature 7
Another great addition that has been added in February but is now more evident than ever – the Adblocker. This tool will automatically block ads on websites that are too aggressive in their campaigning: for example, if they are using huge banners or autoplaying videos. This overall will lead to a more satisfying experience.
New feature 8
Apart from the obvious changes like new layouts and themes the new Google Chrome 69 comes with a new installment of the Dinosaur game. While you wait for the connection to be restored, you can try and win the race for the dinosaur.
As you can see, the new Google Chrome 69 update is quietly making your browsing experience better, by adding more useful features to the browser and eliminating outdated buttons and options.
If your browser is not working at its full capacity or working too slow, you might want to get Auslogics BoostSpeed, which is a tool that will complement the new changes in Google Chrome and help you achieve better results in your work.