"If you can tune into your purpose and really align with it,
setting goals so that your vision is an expression of that purpose,
then life flows much more easily."
― Jack Canfield
Windows 10 is an evolving operating system and Microsoft is doing its best to keep users happy. They release updates twice yearly, i.e. in April and October. These updates are to improve the overall performance, interface and fix bugs within the system. Currently, the latest update available is Windows 10 April update. Windows 10 Redstone 5 is scheduled to be released sometime in September or October. The changes in this update have already been confirmed, and some of them are really cool. But we still think that Microsoft is not listening to its users enough. With all the data they are collecting from users with the aim of improving users-experience is all for nothing. This is because they keep introducing features which people don't use, instead of improving on the ones users actually use. They also need to introduce features that users will accept, and improve user's productivity.
Don't get the wrong idea! Windows 10 is a great operating system, it is by far better than its predecessor Windows 8. What we are trying to say is that users expect more from the tech giants. We believe that if Microsoft was listening to users more, they will be able to create an operating system that users will be happy to use. Knowing that it is impossible to please every single user, or to add features that users want, listening to the majority will decrease the level of discontent greatly.
Windows 10 was released on July 29, 2015. Ever since then, we have experienced some great and poor additions. It has already been 3 years since its release and users are still not comfortable with it. Unlike Windows 7 which is safe to say that it is the most stable operating system that Microsoft has created. Some people still prefer using it until today. That can't be said for Windows 8 because this operating system was just a disaster.
What are the features of Windows 10 19h1 update?
Since we already know the features which will be added and improved in Windows Redstone 5, users are highly anticipating for 19h1 which is the codename for the update Microsoft will be releasing in spring of 2019. The reason for the codename is known only to Microsoft alone because traditionally, its predecessor is named Redstone 5.
So, what is new in "Redstone 6"?
This question can't be answered directly, we can only speculate based on the features we have confirmed from Redstone 5. But in this article, we are going to tell you the things which users are highly anticipating to see in Windows 10 19h1 update.
Microsoft has already begun the development process of Windows 10 19h1. So, we need to start thinking of the kind of features we will be using in this version of Windows 10. Here are some we expect:
Windows Sets
Microsoft has not yet publicly announced a release date for this feature, probably because they want to finish working on it first. The early version of this feature has already been tested by insiders during the development of Redstone 4 and 5. So, we hope that we will be using this feature in "Redstone 6."
Sets is a feature which allows users to put websites, File Explorer, and apps in one window. Similar to using your web browser where you can open multiple tabs at the same time. This feature will greatly improve productivity as users will be able to multitask and work on several projects simultaneously.
Control center
The Control Center is one of those additions in Windows 10 that users actually accepted well. It is cool and useful. Microsoft had announced that they were working on a new Control Center back in 2017 but for some reason, they have not yet released it. Maybe they are redesigning the whole concept and that is why it is not yet released. Hopefully, we get to see an improved version in Windows 10 19h1 update.
Your Phone
Even though Microsoft has gone out of the phone business, that does not mean that people do not use phones anymore. They need to let users integrate their phones more with Windows 10. During the Build developer conference, Microsoft announced the You Phone feature. It lets users synchronize their phones and computes in such a way that they can perform basic things like sending text messages and checking your pictures, and even make phone calls from your PC.
Improved My People feature
The My People feature had very great potential when it was first announced to be introduced in Windows 10. When it was finally released, it did not meet up to the expectation and users did not use it. It will be very cool Microsoft could restore the potential of this feature and make it more useful to users because contacts are very important to people.
These are just some of the feature that we are hoping to see in Windows 10 19h1 update. We are sure that everyone has some features they want to see added or improved. It is safe to say that Microsoft is trying to sort out things to make your experience better.
Recommendation: Preventing your computer from viruses and hackers is very important. This is because you need to keep your sensitive information safe. That is why we recommend you to download and install Auslogics Anti-Malware. This tool will provide 24-hour protection of your system. It lets you browse the internet in a safe environment. It schedules regular scans of your PC to remove any virus lurking in your system. Its virus definition is updated on a regular basis.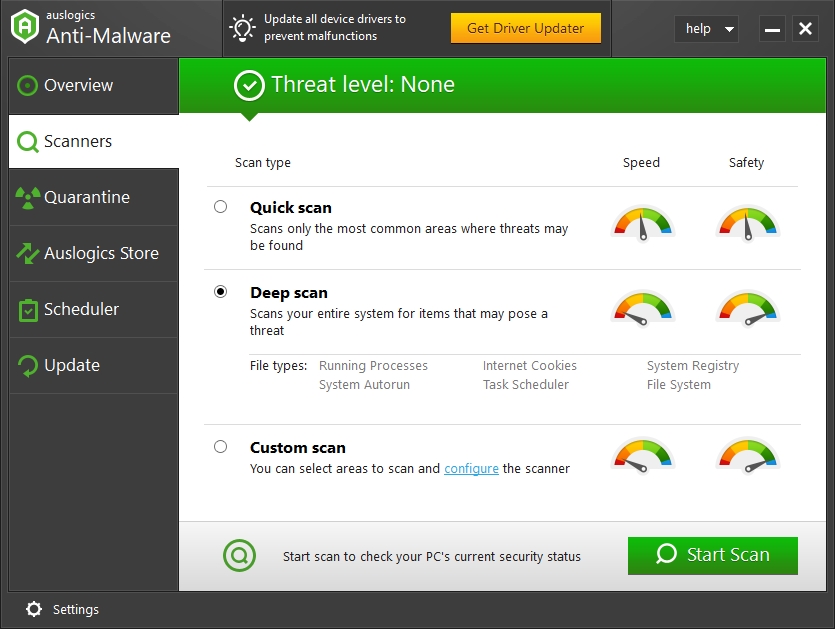 We hope that this article has given you the information you need about Windows 10 19h1 update. Share it with others who need similar information.
We appreciate your ideas and comments and we are ready to answer all your questions regarding the above topic.