When users stumble upon some issues with their computers, they tend to try and apply fixes that they've looked up online. Sometimes, however, these 'solutions' lead to making your computer less functional than it was. Most of the time an inexperienced user will find some applications that 'don't seem right' and delete them. Our advice is to always check before tweaking anything in the software or the hardware of your computer.
In some cases, for example, you are unaware of how important the feature is. In Windows 10 developers have built in an antivirus; it's called the Windows Defender. It has a background process called Antimalware Service Executable, which prevents your computer from crashing anytime you use an unsafe connection. When you are mingling with the insides of your operating system, you will find the Antimalware Service Executable under MsMpEng.exe, and this service does more for your computer than you know. Antimalware Service Executable is the name of the process MsMpEng (MsMpEng.exe) used by the Windows Defender program, and the "Antimalware Service Executable" process is Windows Defender's background process, so no wonder you are overwhelmed.
So, what is Antimalware Service Executable?
Most users come across the Antimalware service executable because they are looking for ways to boost the memory for the processes they need on a daily basis. Trough the Task manager, they would have learned about antimalware service executable high memory usage and would want to reduce it. We ardently advise you not to tweak these settings, and below you will find the reasons why you shouldn't mess with Antimalware service executable. It's possible that the Antimalware Service Executable is using up a lot of the CPU or disk resources, and the reason why it is doing so is simple – it's running a check, scanning your computer for malware. Regular background scans are vital to maintaining the health and productivity of your computer; that's why you should not try to disable any anti-malware programs running on your computer. You never know what is lurking behind the next link you click. So, your high CPU consumption is probably due to these reasons:
Windows Defender performing a scan
Updates being installed in the background. These are undoubtedly important because new viruses and Trojans are coming into the world every day.
If your computer is very slow when you are opening one particular file, it's possible that Windows Defender needs to check it again and is performing that scan when you are opening the file.
You can check the activity of your Windows Defender in the Security Center. Follow this pathway to have a look yourself:
Step 1. Right-click the shield icon in the right bottom corner of your screen.
Step 2. Select "Open" from the drop-down menu.
Step 3. Select Settings, then Update and Security and ultimately Windows Defender.
Step 4. In the Windows Defender Security Center, you will have the opportunity to see what process is slowing your computer down.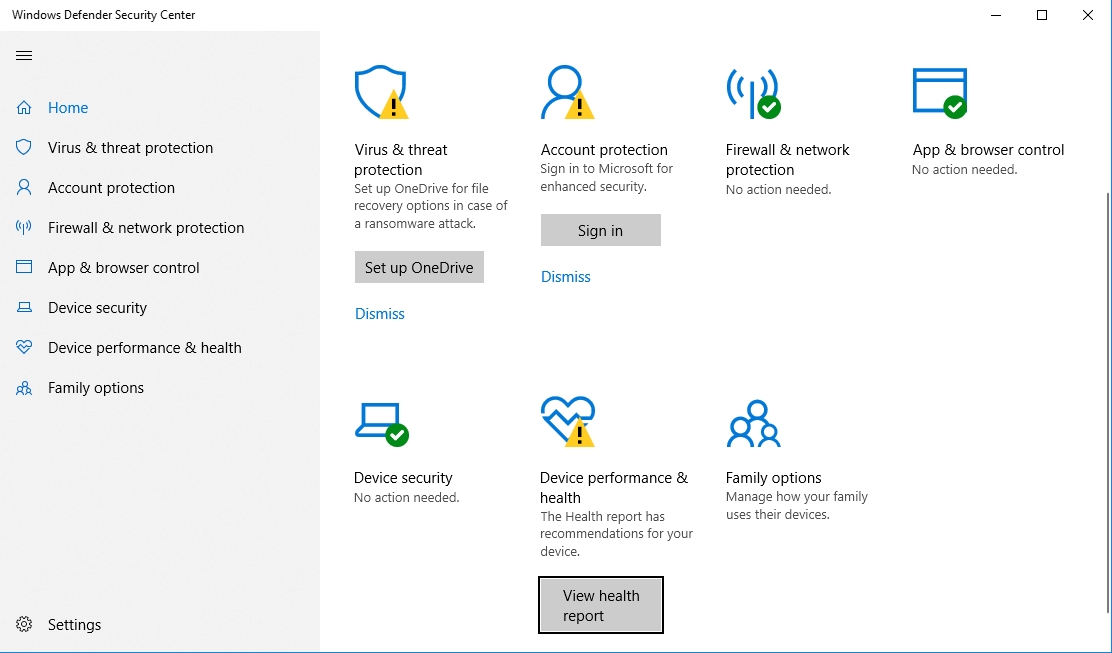 The Antimalware service executable is part of the Windows Defender
The main objective of this application is to keep your computer virus-free. Because it's a built-in product, many users do not trust it and want to switch it off. There are reports of Windows Defender deactivating an out-of-date antivirus program and picking up the torch of protecting your computer. Even though there is never a reason not to use your antivirus, you can never bee too careful. So, if you already have an antivirus installed, pair it up with Windows Defender. You can also invest in a tool that will integrate seamlessly with both – Auslogics Anti-Malware. It is specifically designed to tackle the malicious programs that are trying to get into your system by any given means.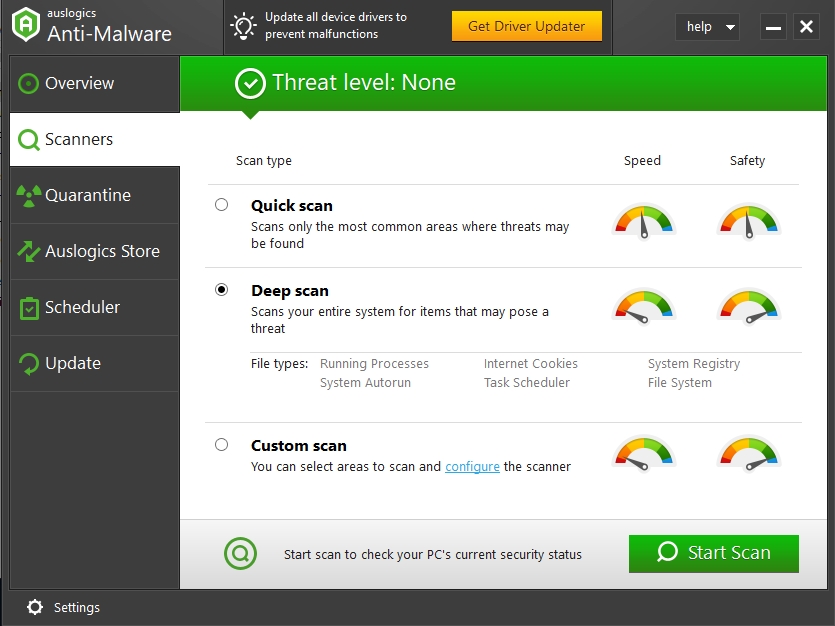 If you have another layer of protection against viruses and malicious programs, you can consider disabling the Antimalware service executable, although it is highly not recommended. There is a temporary fix for times when you need your CPU for something else:
Step 1. Go to the Start menu.
Step 2. Find the Windows Defender Security Center.
Step 3. Select Virus and threat protection.
Step 4. Disable 'real-time protection' in the settings.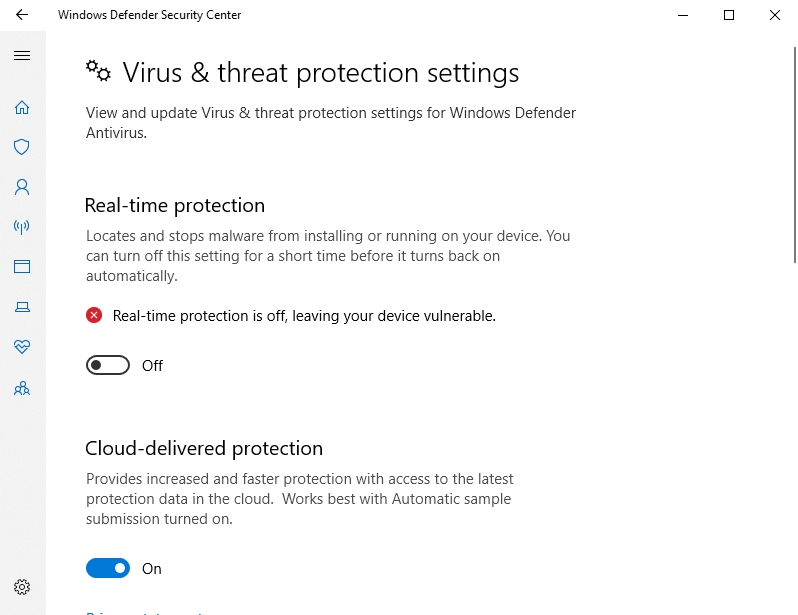 You should understand that the system works as a backup of protection to your antivirus. This means that when and if you get an antivirus program instead of the one that didn't perform well, the Windows Defender will stop running on its own provided that your antivirus has already begun the scan. You can check if it's running by following these guidelines:
Step 1. Enter the Windows Defender Security Center in your Start Menu.
Step 2. Navigate to the Virus and threat protection.
Step 3. Check if the message "You're using other antivirus providers" appears. This effectively means that you have disabled the Windows Defender.
Hopefully, this article gave you some idea on what Antimalware Service Executable is and how important it can be to your computer's health. It's vital to protect your computer from viruses and malicious programs, and Windows 10 has a built-in helper in Windows Defender. However, users should stay vigilant and pair this technology with some specific new software for better protection.