Windows developers are on a constant crusade to make the best of a good operating system. And more times than not, they come up with extraordinary results. For some of us, however, the remnants of the old order are easier to use, and we like to hold on to them. Such is the situation with the Legacy Boot mode (BIOS). Its slow demise on the new Windows 10 doesn't necessarily mean that you can't use it. It's important to keep your computer updated, however, so even if you feel extremely attached to the Legacy Boot, we suggest you take steps towards bringing your device up to speed with the correct events. You can install Auslogics Driver Updater for that, and it will automatically update all your drivers for you, ensuring the best performance of your computer.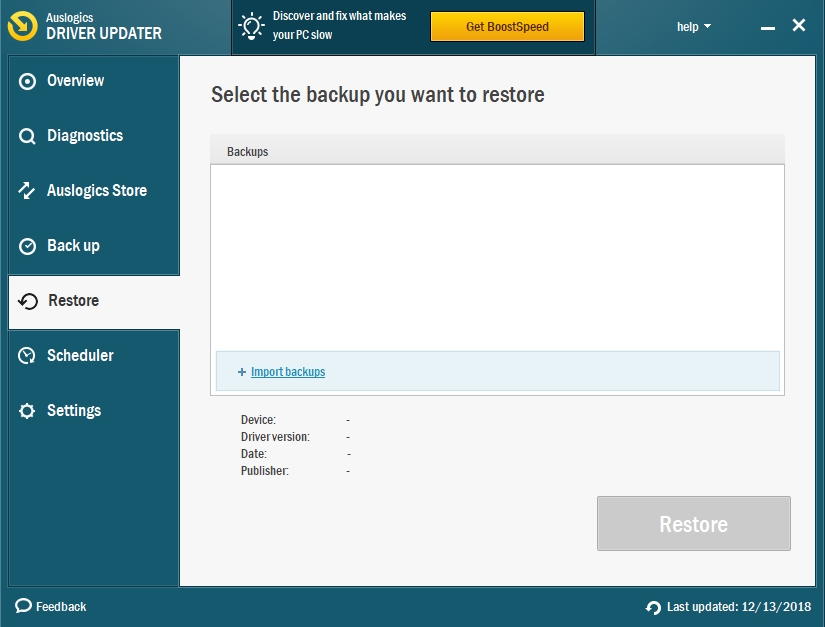 So, how to enable legacy boot in Windows 10?
If you are interested to boot your PC in the Legacy BIOS mode and not the UEFI that is the default for Windows 10, you need to access the BIOS/UEFI settings. However, given that it is not a choice for Windows 10, you will need some more guidance. See below for instructions.
Step 1. Use the shortcut: press the Windows key and I to enter Settings.
Step 2. Find and open the Update & Security Settings.
Step 3. On the left pane, navigate to Recovery.
Step 4. You will be taken to a window that will say Advanced Startup. You have to click the Restart now button.
Step 5. You will get a choice, choose Troubleshoot and then navigate to Advanced options.
Step 6. Before completing the process, click UEFI Firmware Setting and click Restart.
Step 7. Once the reboot has begun, you will have a choice where you will be able to replace the UEFI option with the Legacy BIOS option.
Step 8. If the choice you want to make is greyed out, you will need to make another adjustment – set a password for Administrator and reboot your device.
Step 9. After the boot, you can access the BIOS/UEFI settings like we described above and switch to the Legacy Mode.
Step 10. Don't forget to switch off the password authentication for Administrator, otherwise, it will annoy you by popping up each time you boot your PC.
We hope that this article answers the proposed question, 'Can one use legacy boot on a computer running Windows 10?', and you were able to customize your system to your needs.