For most millennials, working from wherever and whenever has become a dream come true. Mostly thanks to the invention of the laptop. The era of digital nomads is in full swing, and people are packing their stuff up in suitcases, taking their laptops with them, hopping on the next train to Darjeeling, and working while crossing the Atlantic Ocean.
The possibility of taking your work with you has made people more active, less sedentary in life and experiences and free to explore as much of the world as possible.
However, this new age brought with it new obstacles to overcome
Never mind the restlessness and the inability to build long-lasting relationships, the nomadic era brought us back pain and carpal tunnel syndrome.
Pro Tip: It is possible to fix many PC issues by using the PC Repair tool. PC Repair is easy to use and reliable Windows optimization software developed to fix hundreds of system issues.
Special offer. About Outbyte, uninstall instructions, EULA, Privacy Policy.
As trivial as it may sound, most digital nomads are more likely to have back pain issues because of the way of life they lead than those of us that are sitting at home, sipping our hot cup of tea. User reports show that the support for the back should come in a roll of kitchen paper towels. Honestly, it saves lives! But that doesn't quite make up for the fact you start your retirement early.
But on a more serious note, have you earn considered that your eyesight and spine can deteriorate because of the laptop and the way you use your keyboard?
We thought not, so here is an article for you with a 'to be or not to be' question of the modern age: should one use a separate keyboard with a laptop?
The main issue here is that while the built-in keyboard is super handy and doesn't take up extra space, it also doesn't help with back pain. In fact, it is one of the reasons for having it. Whether you are aware of it or not, you are slouching in front of the computer at this very moment. And if you are a good digital nomad – you are probably doing it for longer periods of time, too. Which means that your spine is in an incorrect position most of the day, resulting in horrible side-effects. Sure, you can argue that this will allow you to go to the Budapest Spa's and take healing baths, but would you rather invest in another keyboard and not have the issue at all?
In the olden days, the keyboard would be a hefty piece of hardware that you would plug into your computer: they keys would fill up with dirt, they would fall in and never fall out – it was a nightmare. However, technology is evolving, and we now have the roll-up version of the keyboard, which can be very handy considering all the factors listed above.
Also, there is a medical reason: the distance between your eyes and the screen will increase, your elbows will have more room for support and your back and neck will be situated in a better position than before.
Overall, the difference those 20 centimeters will make for your health is inspiring. Not to mention that the customization possibilities for the keyboard are plentiful: from a specialized 'Photoshop hotkey' keyboard to the random color scheme.
It's even more easier to keep track of both keyboards if you automate the process and use Auslogics Driver Updater, a tool that will keep track of the scheduled and necessary updates for both keyboards' drivers. And no more back pain for you! Or a headache for that matter!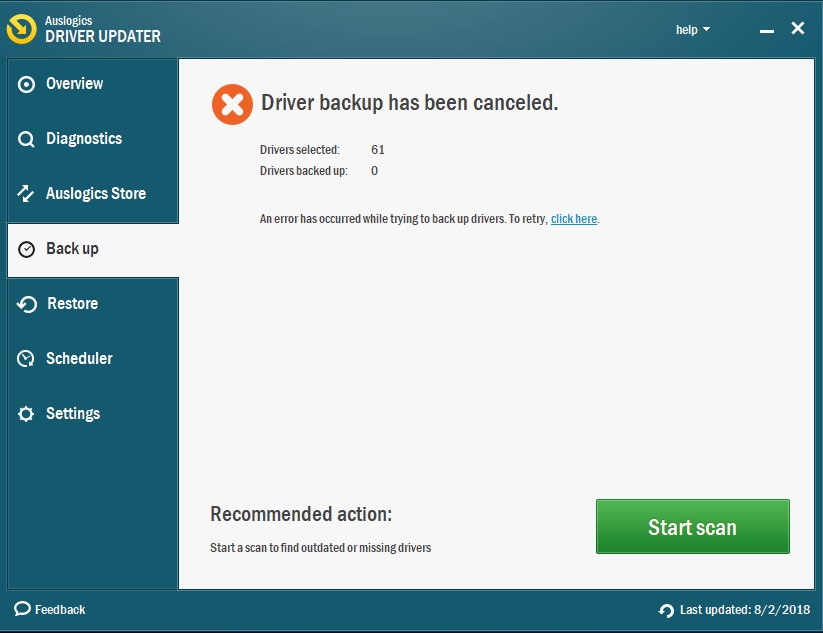 So, rules to live by when you are shopping for your new piece of equipment: your main display should be situated higher than the eyesight. Invest in better glasses, zoom in on your work. Do not lean in, always stay a little far back so that your neck is in alignment with your spine. Consider getting an adjustable set for your laptop. Some people have adopted the 'standing when working' motto, and we hear that has worked out well for them. In any case, sit tall or don't sit at all! Having a separate keyboard will eventually teach out of the annoying habit of slouching and will give you more freedom as to how to spend your time in front of the screen. We hope you take this matter seriously and look at it as an investment in your health.