Cortana is struggling in terms of usage among regular consumers. Microsoft's description of it as the most personal digital assistant some time ago looks far off reality now. To be fair, the early evolution involving personal computing was initially driven by the enterprise-consumer dynamics, but things have changed considerably—consumers are now the primary drivers of the industry.
Smartphones today are capable of providing support for a diverse range of computing activities. They are now more equipped than ever. Therefore, mobile platforms are at the forefront of futuristic capabilities or tools like digital assistants, smart speakers, application ecosystems, augmented reality, and so on.
Furthermore, the once obscure functionalities are beginning to appear mainstream thanks to the dynamics of the modern smartphone age. Unfortunately, Microsoft comes up short here. The company is no longer focusing its effort on Windows for smartphones since its mobile line or division has been a failure in the market.
As Microsoft lacks a smartphone or its own mobile platform, it struggles to participate in some of the emerging technology segments we listed earlier. Or maybe the reason due to which the company failed in gaining a hold on the mobile market is the same thing causing it to struggle while implementing its ideas for the new technologies. It is hard to say.
Well, things are indeed not working out for Cortana on mobile not least because there are no active or popular mobile platforms for it to call its home. The assistant is now more of an enterprise's prospect. To be fair, it is hardly spoilt for choice. Therefore, if Cortana is to have a chance of surviving, then Microsoft must ensure that it is the best enterprise assistant available.
How does Cortana compare to rival assistants?
Since Cortana comes bundled with the latest version of Windows (Windows 10) which has been adopted by a significant proportion of users, we believe it has the largest footprint in the market. Microsoft will do well to leverage this advantage to keep its market dominance at a high level. Nevertheless, we know that all this might count for nothing if Cortana ever becomes an inferior tool to its rivals.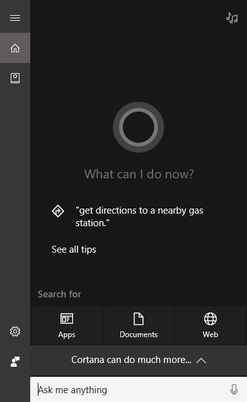 Moreover, not every user with a system running Windows 10 uses Cortana. Some of them probably do not even know that they have an assistant available on their devices for them to call up. Due to this and other reasons, Cortana is perhaps not doing as well as it should in the market.
For example, a good number of PC manufacturers plan to introduce a rival assistant (Alexa from Amazon) in some devices running Windows 10, and this is a sign that things are not going well for Microsoft's assistant. After all, Cortana is available by default on all systems running Windows 10.
Is your computer running slow or suffering system glitches? If so, it may need maintenance. Try running a dedicated
PC optimization tool
to check the health of your PC and apply the necessary fixes.
In fact, some firms have already released devices equipped with Alexa, and at top technology events, they are proud to talk up this personal assistant as a selling point for the items they manufacture. Here are some examples of the devices we are talking about: Pavilion Wave PC from HP; Aspire PC made by Acer, Asus' ZenBook, and many others.
It is not all surprising, though. Microsoft's assistant is some levels below Amazon's assistant in terms of the ecosystem they support. Alexa skills are considerably better. Among all the voice assistants we know, Alexa has the most extensive catalog, and this can only be a good thing.
From a technical standpoint, Cortana might do well to hold its ground against Alexa or the assistant from Google. However, we are sure it struggles severely and comes short against them for home devices, and this spells trouble.
Now, since we know the technology we adopt at home always finds its way into the workplace somehow, you can see where this is going—there is good chance that Cortana might be left behind in terms of adoption. Therefore, Microsoft has one job (involving Cortana), and it must do it well.
What are the prospects of Cortana?
The result of recent studies involving big businesses and some startups indicate that Cortana is pretty much at the top of the list of solutions to employ by firms that want to implement voice assistant or related technology to help them communicate with clients or customers. We are not surprised that Cortana managed to stand out in a list, which included other assistants like Alexa from Amazon, Siri controlled by Apple, Google's assistant, and so on. We will explain why below.
Most organizations, in the modern age, have enough motivation that drives them to embrace voice technologies because it is proven to guarantee a certain level of customer satisfaction. Assistants, for example, also provide a competitive edge for many firms, help them improve the efficiency of the services they offer, and they reduce customer transaction costs at multiple levels.
Similar statistics indicate that roughly two-thirds of firms have plans to allow digital assistants manage a significant proportion of customer interactions. Some organizations have even more ambitious ideas—almost every firm in 4 will let assistants manage all aspects of customer interactions. All the data we have we outlined above prove that digital assistants have an essential role to play in businesses.
Luckily for Cortana, most business firms are in bed with Microsoft products and services. Things have been like this for a while, and you will find no recent trends that indicate significant changes soon. Windows (the operating system), Office 365, are good examples of the solutions we are talking about that have been embraced by numerous organizations as they are trusted tools from Microsoft.
Therefore, the already existing partnerships between firms and Microsoft spell well for the future of Cortana. After all, as reflected in the data, businesses are more inclined to go with Cortana over other digital assistants, and it is easy to see why.
Microsoft has reiterated that it is repositioning Cortana as a tool that will help enhance the productivity of its users and not as an assistant with significant differences that set it apart from its rivals.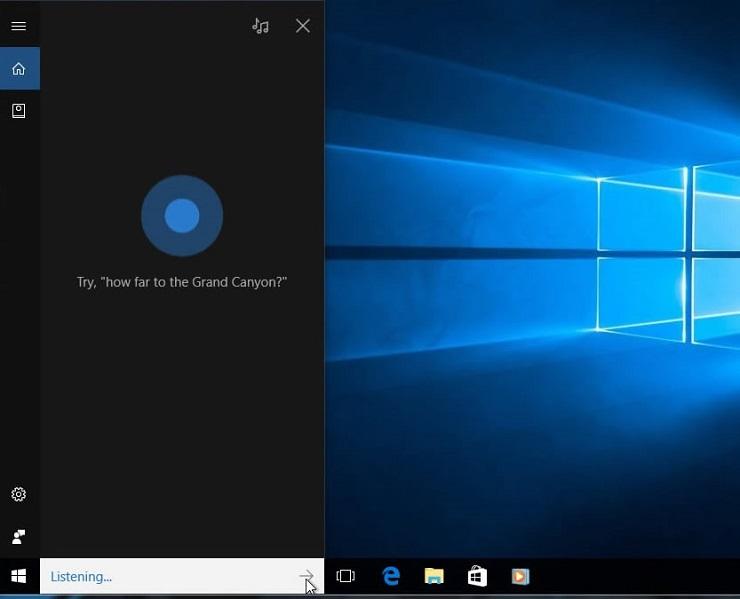 To this end, the operating system maker is continuously integrating Cortana through its products and the services it offers. This setup allows the digital assistant to facilitate several tasks and support cross-platform experiences. As a result of this, the transparency we have observed in Cortana becomes more evident than ever when the assistant is compared to her highly-visible consumer-focused counterparts.
Some constraints exist though. For example, Cortana's availability is limited by regions. Her skills also often lack support in places outside the US. Therefore, it is understandable that Microsoft efforts to ensure the survival of Cortana requires it to leverage its strength in the corporate world and finetune the assistant's focus to that of a digitally assistive enterprise solution.
Cortana's role in 2018
We know that numerous firms use Office 365, Windows, and other Microsoft products and services. Similarly, it is common knowledge that these tools often keep records about the names of employees and additional personal information like their appearance, calendars or events, location, ongoing operations they are involved with, projects, and so on.
Cortana is inherently part of the services we listed in one way or the other. Therefore, if Microsoft wants to make her the best enterprise assistant, it must show what Cortana brings to the table in an aggressive manner that will make it close to impossible for users to ignore.
Here are some examples of the capabilities, features, or functionalities that we believe users will enjoy taking advantage of through Cortana:
Cortana and Microsoft Graph will help in the facilitation of user experiences among multiple devices
The Timeline feature will enable users or employees to pick up where they left across different platforms
In a demonstration, Microsoft showed that Cortana was capable of recognizing and greeting users when they step into a room for a meeting
Cortana can help with the scheduling of employees proactively. The Intelligent calendar functionality provides support for this
If users ever have to search for something, the assistant can prove its value because it recognizes when specific files are relevant to a given context and it will highlight them
Most of the abilities or events we described above are a reflection of Cortana's knowledge about a given user, or the information regards the personal and professional activities a team engages in generally.
The future
In theory, Cortana can know basically anything or almost everything about an individual. Well, if that person gives her the necessary permissions. The same goes for organizations—besides the assistant being capable of recognizing associations between people, it knows how to extract or interpret data to find out what is relevant in a specific context among other things, and so on.
Cortana's intelligence level might be close to the omniscience description if we are to pass judgment on her based on the access to the full range of tools from Microsoft that have been integrated into businesses. This particular setup will, in time, prove itself to be a vital characteristic that the assistant must strengthen even further if she is to become the best enterprise assistant.
With the integration of data from personal authentication functionalities and Office 365, Cortana should be familiar with a user at all levels or in any given condition. By this, we mean that the digital assistant that recognizes users at work and supports their operations is the same assistant that understands users at home while it helps them with their activities.
Invariably, in theory at least, if Microsoft is successful in making Cortana the best enterprise assistant, then the firm will have improved the strengths or features of the assistant (inadvertently or not), and some those enhanced capabilities will ultimately appeal to consumers. Surely, you can see where this is going.
Tip
We have arrived at the end of this guide. If you went through it, then we would like to assume that productivity and security are close to each other in your priority list. Therefore, we implore you to download and run Auslogics Anti-Malware to take your security setup several levels up. This way, you become safer than ever no matter what you do on your device.