"Let us make our future now and let us make our dreams tomorrow's reality."
—Malala Yousafzai
Personal voice assistants are trending in our society today. Most top IT companies are competing for the top spot. Amazon has Alexa, Apple has Siri, Microsoft has Cortana, and Google has its own voice assistant but has not given it a name or identity. These personal voice assistants are aimed at making our lives easier. You are able to set up meetings, book appointments, search for stuff on the internet, make phone calls, etc.
There are a lot of things that the voice assistant will help you do.
Today, we are going to be talking about Microsoft's voice assistant called Cortana and how they have integrated Cortana into many products to assist users and give them better experiences. Cortana is now available in languages such as English, Portuguese, French, German, Italian, Spanish, Chinese, and Japanese depending on the device or software and the region in which you are using it. This has greatly increased the number of people using it.
Cortana was first demonstrated at the Microsoft BUILD Developer Conference which took place in San Francisco from the 2nd to the 4th of April 2013. This personal voice assistant got its name from Cortana – The virtual or voice assistant of Master Chief from the Halo franchise exclusively on Xbox which is one of Microsoft's products.
Cortana became available for Windows 10 computers and mobile devices in January 2015.
Microsoft decided to introduce Cortana on other mobile platforms on May 26, 2015 but the file was leaked so they ended up releasing it later in December 2015. They also introduced it into Xbox One During E3 2015 as part of the console's Windows 10 update. In May 2017, Microsoft collaborated with Harman Kardon to produce a voice-activated speaker which is powered by Cortana called INVOKE. The Speaker is cylindrical in shape and has the 360-degree sound feature. You will be able to make and receive calls using Skype, and all the other Cortana features are also present.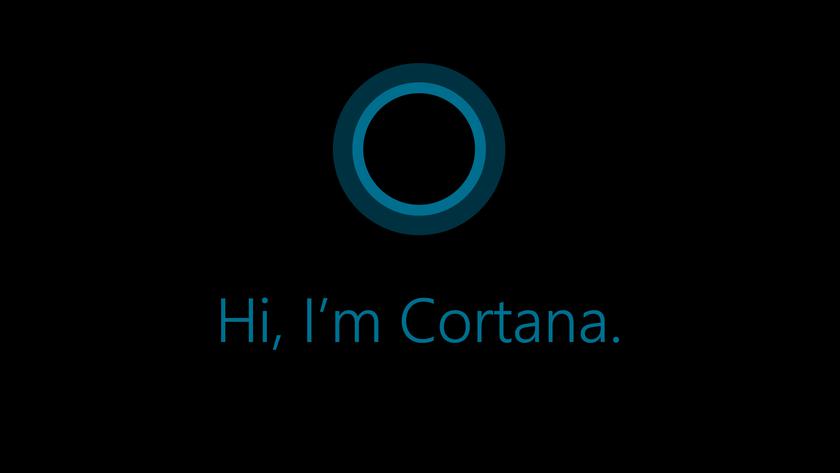 Cortana has many skills and some of them are already available on Windows 10 and some show our vision for the future of artificial intelligence. Cortana is more than just a voice assistant. By learning about you, it could help you keep on top of the things that matter most to you. Cortana works with Office 365 to get to know your organization and can tell you things like your next meeting or when you have a conflicting meeting. Cortana can also let you see whom you are meeting with. If you want to know more about the person you are meeting with, Cortana can bring up some information from places like LinkedIn or your upcoming meetings with the person. You can even see your communication history and this way, you are always ready for what's next in your schedule. The one skill that Microsoft is bringing to Cortana that we are really excited about is that soon Cortana is going to be able to help you to keep on top of the things that you promise to do –
This is called machine learning:
It is able to pick out commitments that have been made in email and Cortana will remind you about the commitment. So, you won't have to worry about missing the deadline and you can rest assured that Cortana always has your back.
Cortana can also keep you on top of the things that you are passionate about.
Cortana can help you keep on top of your fitness routine with the new skill that Microsoft is bringing called health insights.
Cortana on Windows mobile and Android devices is able to take notifications from the device and send them to your Windows 10 computer. With this feature, the user is able to use the Windows 10 Action Center to view notifications from their phones.
It can even tell you that you are going to miss a meeting because you have something else planned for the week. Not only will it alert you about this, but you will get a recommendation for what time you could reschedule the meeting for. With this, you will be able to prevent lots of uncomfortable situations.
Cortana also works across devices and can bring your information to whatever device you are on
Cortana works with any apps and services to augment our skills. One of them is the Wonder list. Microsoft is thinking about ways they can use proactive information so that you can keep track of your business metrics or whatever you are working on. Cortana can use your information from Microsoft's Power BI to alert you when you have reached an important milestone that you care about or when things are trending up and down. You will be able to take that notification and get more information. Cortana will be able to bring in data visualization from Power BI of your business metric. This can be applied to any other project you are working on. It is all about getting the information you need just when you need it so that you can make important decisions.
Cortana is able to set reminders, recognize human voice without the need for keyboard input, use Bing search engine information to answer questions like current traffic and weather conditions or other facts which could be found on the internet. However, Microsoft limited Cortana only to the Bing search engine and Microsoft Edge (the default browser for Windows 10) will open all the links. Cortana also has a music recognition feature and can use the Bing search engine to learn which musicians you are interested in.
Cortana is also able to provide you with locations of restaurants and local attractions by integrating with services like Foursquare. It can also control smart lightbulbs by integrating with LIFX. Cortana has lots of functions which we have not talked about here and it will only keep getting better given the technology we have today. Microsoft is focused on integrating Cortana with many home and work devices. They are also trying to make Cortana more "situation appropriate" and interactive.
Microsoft still has a lot of challenges ahead with the increasing user base and the competition from other large IT companies. But from what we have seen so far, Cortana seems to be ahead of the pack and Microsoft is doing everything they can to keep it that way.
Recommendation: if you are concerned about your computer's security, we recommend that you download and install Auslogics Anti-Malware. This tool will augment your computer's security system. You will be able to surf the internet without the fear of infections and in an ad-free browser. This tool scans your computer for potential threats and eliminates them. It updates its virus database on a regular basis to make sure that it is able to shield you from newly created viruses.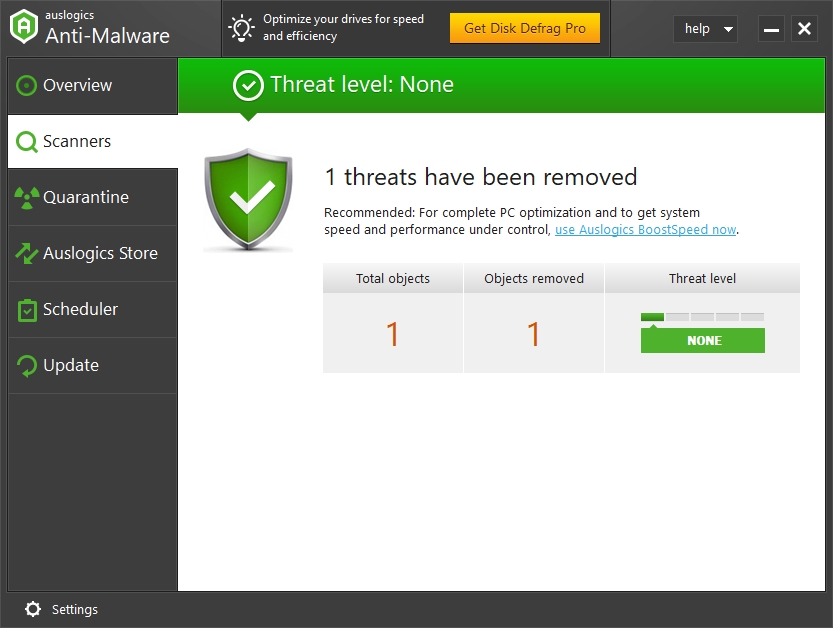 We hope that this article has given you the information you need about Cortana. Share it with others who are seeking similar information.
We appreciate your ideas and comments.
We are ready to answer all your questions regarding the above topic.