The world wide web has become such a big part of our lives that we rarely stop to think what would have happened if we didn't have access to all the information in the world in about 2 seconds. A situation may arise, however, that your computer screen will display the words 'the website is not accessible' instead of the site that you wanted. This guide will help you understand why this happens and how to fix 'the website is not accessible' on Windows 10.
Tip 1. Check if your internet connection is working.
Sometimes it's as simple as that – check if the Wi-Fi router is working. If the speed is good and you have paid your bills, you can reset your router/modem to make sure that it is refreshed and working. Follow these instructions to do that:
unplug the modem from the power socket for 10 seconds
plug it back in and wait for it to start up
try reloading the website and see if it works
Tip 2. Try opening the same website in another browser.
Some issues may arise when you are using Safari and your Flash is deactivated. Most websites strive to be adaptable for all browsers and platforms, but some mishaps can occur. Some websites introduce their content with a video on the front page, and if your settings don't allow autoplay, you might get the message that the website is not accessible.
Tip 3. Check if your JavaScript is enabled.
A similar issue, as described above, is relayed in this tip. A lot of websites are using JavaScript and your settings might prevent it from working. Check in the browser settings if that is the case.
For Google Chrome: Chrome Menu > Settings > Show Advanced settings > Privacy and Security Section > Allow all sites to run JavaScript content
For Safari: Edit Menu > Preferences > Security > Enable JavaScript
For Firefox: type in to the URL about:config and in the search, type enabled. The status should read as 'true', if it's not, double-click it and change the value. This will enable the JavaScript.
For Internet Explorer: Tools menu > Internet Options> Security > Custom level > Scripting section > Enable Active scripting
Tip 4. Use a different network to make sure that yours is fine.
Sometimes the traffic is too heavy and it slows down your connection. If you are working in an office space with shared connection services, try creating a new network just for your team and see if that helps.
Tip 5. Wait and refresh the page.
If your internet connection is working fine, but you still can't get access to the website, consider the fact that the website might be undergoing maintenance. If that's the case, you just need to wait a little while and try again later. Refresh the page.
Tip 6.Wait and try access the website again.
It is possible, in cases of ticket sales or some hot promos, that the website could be down due to a high volume of queries. In that case, you also need to wait and hope that it's back up again soon. Try refreshing the page.
Tip 7. Check your computer.
If you can load the website on another device and the connection is working, we suggest you check your own computer. Chances are that you have some internal issues that prevent the website from loading on your particular device. Scan your computer for viruses and malware.
Tip 8. Scan your PC for malware.
Install the Auslogics Anti-Malware tool to schedule scans regularly and not let any malicious programs on to your computer. They can cause stalling in your computer's performance and will inevitably contribute to decreasing vitality of your hard drive, not to mention, they will restrict access to some websites and mess up your browser settings.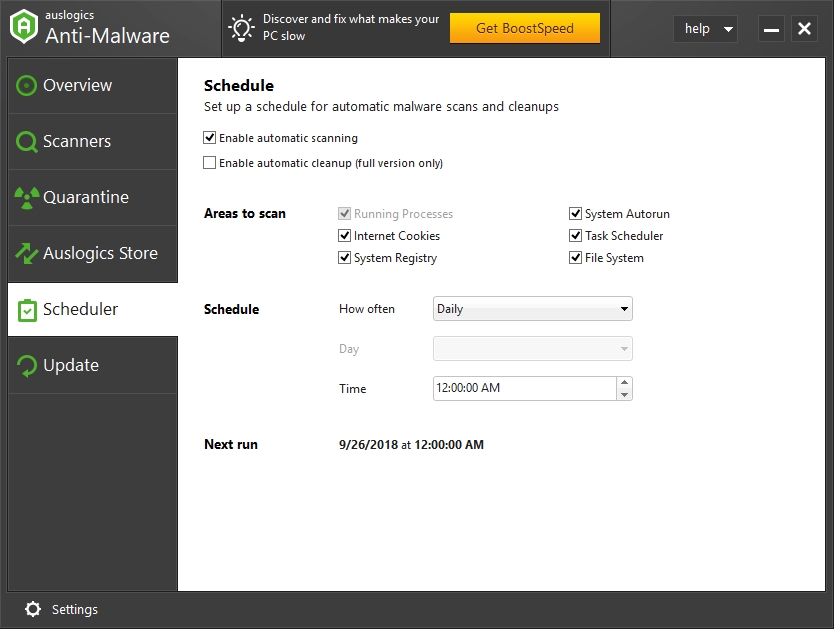 Tip 9. Temporarily disable your anti-virus solution.
If you are still experiencing this issue, you might want to try and temporarily disable your antivirus. A web inspection plugin can be restricting access to the website. It is worth mentioning, however, that if your antivirus considers the website a threat and blocks it, you probably should stay away too.
We hope that at least one of these tips proved to be useful and you have gained access to the website you were searching for.