When you are trying to install new software onto your computer, probably the last thing you want to see is an error window. Unfortunately, they are quite common in Windows, especially when you are modifying something. There is one in particular that you can encounter while trying to install a new program. The error code is displayed along with a message: "Error: – 1603 Fatal error during installation". The causes of this error vary, but most users agree that it has something to do with corrupted installation files or missing files from the Windows Installer program. So, where do you go from there and how can you fix Windows Installer Error 1603? Read this guide to learn about the methods you can apply in order to eliminate this error.
Method 1. The easiest fix out of all suggested would be to change the installation location.
When you are asked about where to put the installation folder, select another location on your computer, preferably a different folder, as opposed to the one you picked before, and try to install the software. If the error is nowhere to be seen, it's possible that the problem you were experiencing had to do with the encryption of the folder that you chose the first time.
Method 2. If you are trying to install a new version of software, be advised that you need to perform a clean installation.
This means that there shouldn't be any leftover old files from the old version of the program on your PC. Error 1603 can occur if you haven't uninstalled the previous version of the program before trying to install an update. Also, you have to remember that you need to remove all the temporary files that the first version left on your computer because they can contribute to malfunction when you try to install the new version. To check if you are experiencing this problem, follow these instructions:
Step 1. Use the Win+R shortcut to enter the Run control panel, type 'control' into the Open box.
Step 2. Open "Programs and features" with a double-click.
Step 3. A list of all software installed on your computer will open up. Check the list for the old version of your program. Hit Enter.
Step 4. Uninstall the program in question to make room for a fresh version.
Method 3. Start or Re-register Microsoft Installer Service.
As annoying as it might sound, the problem with Windows Installer Error 1603 can be the actual Windows Installer and not necessarily the software you were trying to install. To eliminate the chance that you have an internal issue with Microsoft Installer Service, we advise to start and/or re-register it. To do that, follow these instructions:
Step 1. Use the Win+R shortcut to enter the Run control panel, type 'services.msc' into the Open box. Hit Enter.
Step 2. Open "Windows Installer" with a double-click.
Step 3. In the General tab, find the "Start" button. This will change the service status. Try to install the software now and see if it works.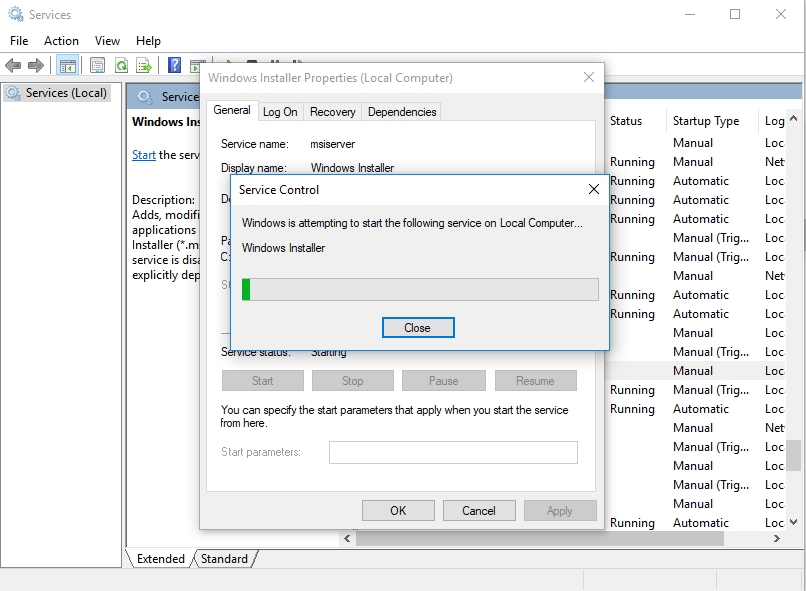 If the re-starting didn't help and you keep getting the error 1603, progress with the re-registering of Window Installer.
Step 1. Use the Win+R shortcut to enter the Run control panel, type 'msiexec /unregister' into the Open box. Hit Enter.
Step 2. Do Step 1 again, hit Enter.
Step 3. This easy command will re-register Windows Installer and possibly cure a lag of some kind that is preventing you from installing the software you need.
Method 4. Use a Registry cleaner.
Since you now know that the error 1603 can occur because of temporary or corrupted files, you should clean your registry. A great and free tool to do that is  Auslogics Registry Cleaner. It's handy because it will schedule clean-ups and optimization of your registry in background mode and you won't have to worry about a thing, as the process is fully automated.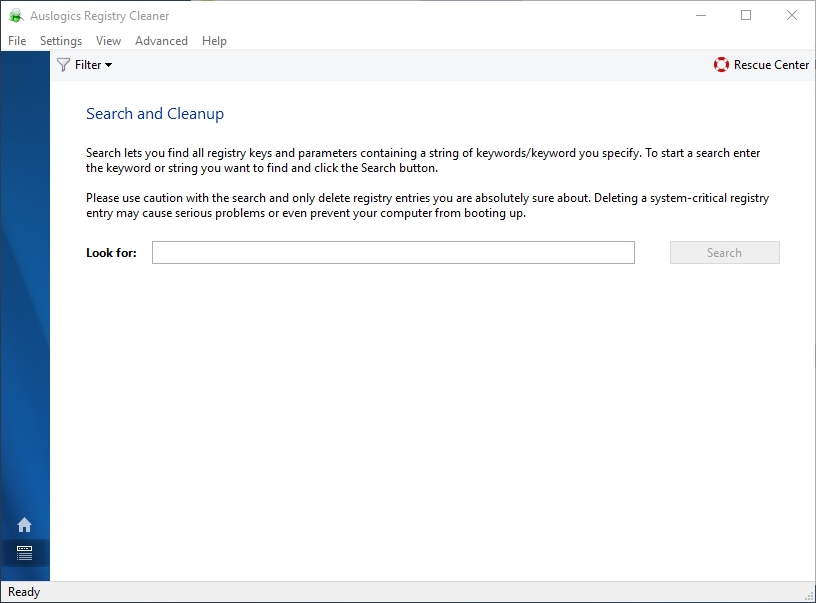 We hope that you found the answer to the question "how to fix Windows Installer Error 1603" in this article and that you successfully installed the required software.