Learn from the past, set vivid, detailed goals for the future,
and live in the only moment of time over which you have any control: now.
– Denis Waitley
Microsoft always provides an update tool when they release a new feature update for Windows 10. This is to help users upgrade to the latest version of the operating system without much difficulty. Usually, updating using this tool does not meddle with apps, installed programs or settings.
Users can manually download and install the Windows 10 Anniversary Update on their PCs, using the Windows 10 Update tool. Many users do not know that they are able to use this tool to download the latest updates for their operating system. It is not that the tool's file is just lying about for everyone to see. It is in a location where finding it can be a bit tricky if you even think to look for it.
The Windows 10 update tool takes up very little space on your hard drive, that is why it is considered as a stub installer. It is super easy to use, and once it is launched, it automatically begins downloading your update files.
Normally, Windows 10 updates are downloaded automatically, i.e. without even the consent of the user. Many people say that the updates are literally forced unto them, even if they do not want that. But sometimes, for some reason, Windows delays to download and install the updates to your PC. It may be due to your location or your internet connection. The Windows Update tool is very useful to people who are already used to the fact that Microsoft forces the updates on users, and they are actually excited for new, upcoming features. Also, you may be having lots of bugs and errors in your system, and you have tried all the solutions on the internet, and nothing is helping. Your last hope to fix these errors is the Windows update tool. Of course, you will want the updates as fast as possible. So, if you want the updates immediately, you should use the Windows 10 update tool.
In this article, we are going to show you how to locate the default download folder for the anniversary update.
Usually, users have to download the Windows 10 update tool from the Microsoft official website, but you can also find the file needed in Windows. You will need to make some tweaks to File Explorer. Use the following steps to view the Windows 10 update tool:
Click on the File Explorer icon on the taskbar. Once it opens, go to This PC.
Now, navigate to the View menu and check the Hidden items box under the Show/Hide section.
With this option enabled, you will be able to see all the hidden files in this folder.
Now, you will find the Windows 10 update tool in the $WINDOWS.~BT folder.
You can run it to get your updates.
The Windows 10 Update tool will download all the Windows setup files to your PC
The update may be about 2-4 GB, depending on the version of Windows you are using. Once you run the tool and click Update Now, it scans your PC's hardware for compatibility issues. If everything is fine, it will begin downloading the setup files required for the update.
The update process will create a new folder called Windows 10Upgrade in the C: driver where all the downloaded files will be stored. The Windows 10 setup files are usually stored as a .ESD file, and the file size increases as it is being downloaded. The Windows 10Upgrade folder is just a temporal storage for the .ESD file. When about 80% of the file is downloaded, it is transferred to the C:\$GetCurrent\Media folder. In this folder, you will see the full Windows 10 setup files which can be used to install Windows 10 on another computer.
But here is the issue! The Media folder gets deleted as soon as all the update files have been copied to their respective directories. So, to use this folder, you need to make a backup as soon as it is created. Now you have a fresh copy of Windows 10, which you can install on any other PC by creating a bootable USB drive.
Recommendation: Your computer will never function properly if all of its drivers are not up to date.
System devices will not respond, and you will encounter crashes, bugs, and even BSODs. To fix these issues, we recommend that you download Auslogics Driver Updater. This tool is very efficient in updating your drivers. You will be able to update all your drivers in just one click. It scans your PC for all the drivers that need updating and downloads and installs the latest versions of your drivers. One of the advantages of using this tool is that it creates a backup of your current drivers before it makes any changes. This is to make sure that you can revert the changes should the need arise.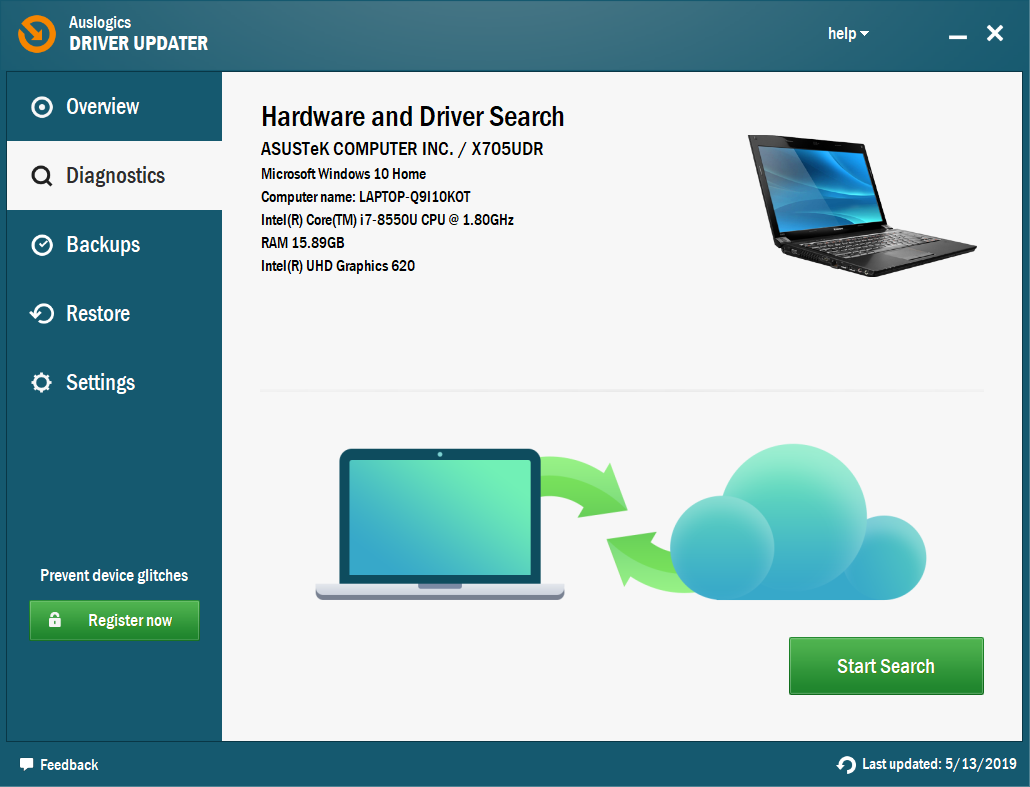 We hope that this article has given you the information you required. Share it with others in need of such info.
We appreciate your ideas and comments, and we are ready to answer all your questions regarding the above topic.