How to recognize that your driver needs an update?
Your computer is usually displaying some signs of problems, but most users will focus on the solution of these issues rather than turn their attention towards the true culprit – the driver.
If your PC has one of these popping up, you will know, with a certain amount of certainty, that your driver is to blame:
your printer is not responding
your display is suddenly invisible
your mouse/keyboard is inoperable
your graphic applications are crashing
your music player is on, but no sound is coming out
If you have encountered one or many of the issues listed above, you can be pretty sure that you have fallen victim to an unupdated driver. Unfortunately, it's very hard to keep up with so many drivers at one time. This is why we advise investing in a tool that can help optimize the troubleshooting process. This tool is called Auslogics Driver Updater and it will scan your PC systematically for any drivers that are outdated or corrupt. It will then find a solution, an upgrade or update the driver altogether in background mode.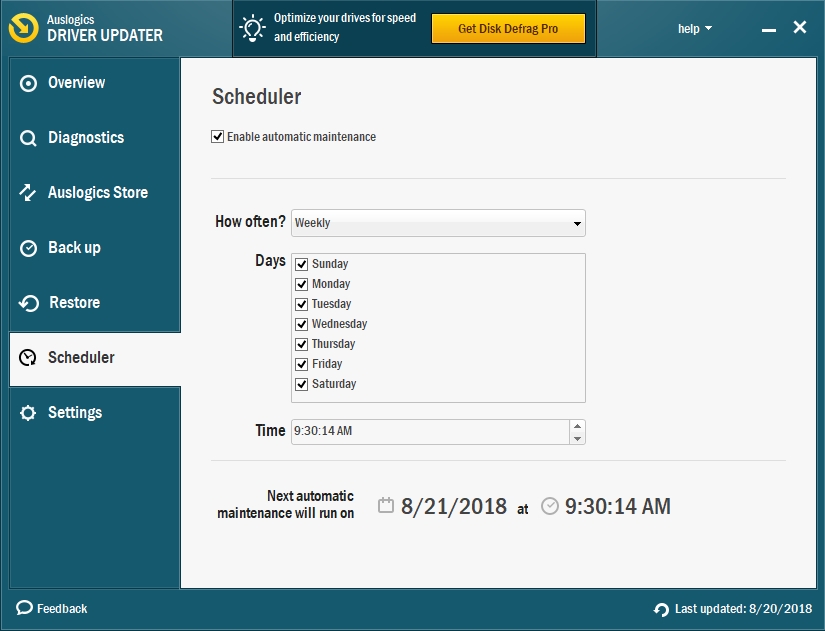 How to repair Windows 10 upgrade error code 0x800f0923?
Windows 10 has entered the everyday lives of Microsoft users and in many ways has enhanced our digital experience. However, some features are still working themselves out and this may lead to complications when upgrading the system, such as the driver issue. But first, you need to run diagnostics and find out what exactly is causing the driver failure. Follow these steps to do that:
Step 1. Click on the Windows icon at the bottom left corner of the desktop.
Step 2. Open the Menu and click on the gear shaped icon, you will have an option to Check your PC.
Step 3. The check will list all the drivers or applications that are not compatible with the upgraded Windows 10.
For a more in-depth approach, you can try to understand the reason behind the error code 0x800f0923. This is an error code that is particular to the attempts to install updates for a later version of Microsoft Windows, like Windows 10 for example. Other problems include:
incompatibility of the system version and the driver that you have installed
not enough space on your hard drive
your PC's parameters do not qualify for the upgrade
So, to recap, your options are:
manual update of the drivers
automatic update of drivers with a tool like Auslogics Driver Updater
clearing space on your PC for an upgrade
rolling back to a version of your operating system that is compatible with the drivers you have installed
Manual update of drivers includes knowing the exact parameters and serial numbers of the drivers that you have installed and looking up the manufacturer's websites for updates that you can download. Given that there are many drivers that your computer is using daily, we would advise against trying to manually update them. A mistake can lead to various unforeseen ramifications.
If you are concerned that your PC may not be fit enough to accommodate the upgrades, it's also possible to resolve this issue.  You can roll back to the previous version after you have been exposed to an array of issues after the upgrade. Hopefully, you will do that in time, you will only have 30 days to do that. Test out all the features and make a practical decision. If your computer is not so new and you are using it as a TV or a typewriter, you might not want the hassle of upgrading it at all. The upgrade is only advisable when you are looking to enhance your digital experience and for that, you need a great video card, ample memory and some hardcore speakers, not to mention an ability to enjoy fast connectivity and all the perks of Bluetooth transferring of documents, photos, etc.