"If we have the attitude that it is going to be a great day it usually is."
–Catherine Pulsifer
Most PC users have probably seen the Client Server Runtime Process (csrss.exe) running in the Task Manager. When you open up your Task Manager, you are basically going to see it running all the time on your machine.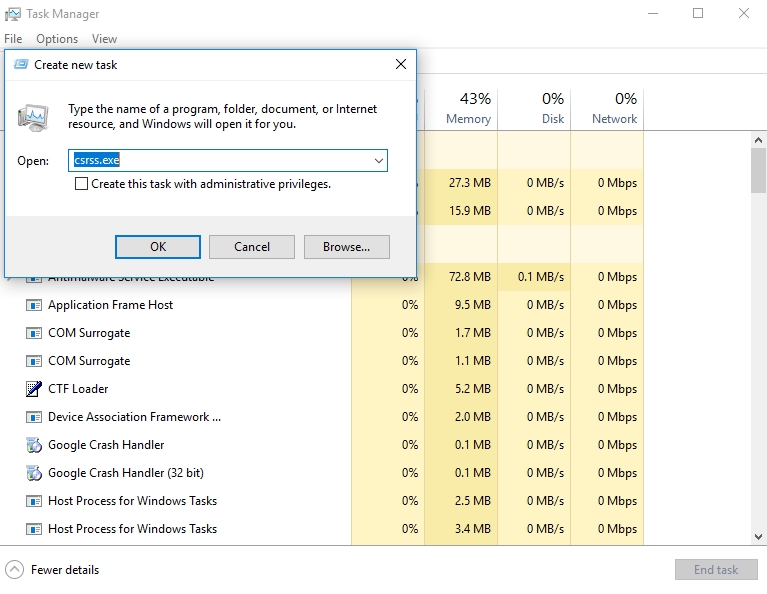 What is csrss.exe on Windows 10?
it is Client Server Runtime Process
it is a process running in the background within Windows
it was responsible for the entire graphical subsystem of the operating system during the Windows NT time
it draws objects on the screen and carries out other functions within the operating system
Eventually, all the roles that Client Server Runtime Process (csrss) had were moved into the Windows Kernel, but it is still responsible for the following:
The Windows console shutdown process, which is extremely important for the well-being of your system, and many other critical functions within the operating system
It also launches the Consoles Host process, which is the process that draws the Windows Console or the objects within the operating system
Can you disable the Client Server Runtime Process?
This answer is very simple: no, you can not disable it. If you try to disable the process, you are going to get the Access is denied dialog box. If you finally work around to get it disabled, you are going to have a lot of problems with your operating system. So, our advice is don't disable it. This process uses a small amount of resources and only performs a few critical functions within your system.
It is a startup process, and it always launches up when you boot your computer. If the Client Server Runtime Process does not start up with your operating system, you will get a Blue Screen of Death.
Is csrss.exe a trojan?
If you are reading this article, then it is likely that someone has told you that the Client Server Runtime Process is a virus. From our experience, this is done mostly by tech support scammers who try to get you to download their virus from the internet by giving you false information.
How to know if csrss.exe is a trojan?
The csrss.exe file only lives within the C:\Windows\System32 folder location. If you see it somewhere else, it is probably malware disguising itself as the csrss.exe file. When you see such, stop whatever you are doing and perform a scan of your system for viruses. Also, if the process closes from the Task Manager without any warning, it is a sign that it is a virus. Most often, hackers disguise viruses like system files which may show in the Task Manager, but usually, the virus uses much more resources. You will start noticing that your computer is not working normally.
Recommendation: when you notice that your computer has been infected with such a virus, we recommend that you download and install Auslogics Anti-Malware.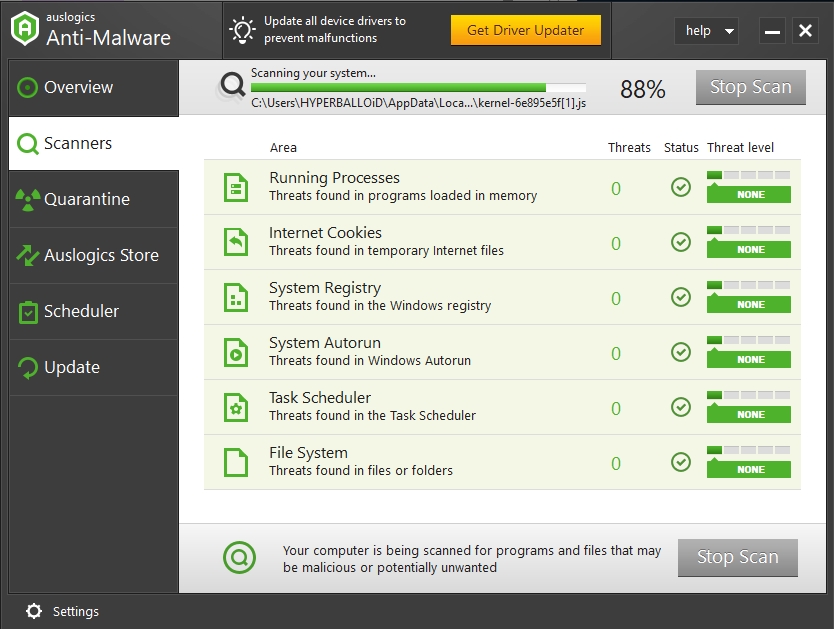 This tool is perfect for dealing with these kinds of infections, and it is very easy to use. It lets you surf the internet in a safe environment. It schedules regular scans of your PC to eliminate infections that disguise themselves as system files. The virus database of this antivirus is updated on a regular basis. This is to protect your computer against newly created viruses. We are going to show you how to download and install it on your system:
Download the setup file from the link provided above
You will find the setup file in your download folder. Double-click on it to run it
Choose the language and the installation directory, then check the Create a desktop icon and Launch program at the Windows startup box
Now, select the Click to install button
Click the Finish button when the installation is completed
The Auslogics Anti-Malware program will automatically open
Go to the Scanners tab and choose the type of scan you want to perform (for the first time, we recommend that users perform a deep scan of their PC)
Select Deep scan and click the Start Scan button
You will see all the infected files in a list when the scan is completed
Now, click Remove threats to delete the viruses from your system
We hope that this article has helped you with the csrss.exe issue. Share it with others in need of such information.
We appreciate your ideas and comments.
We are ready to answer all of your questions regarding the above topic.