When you update your Windows, you hardly anticipate any new problems arising. We trust Microsoft, since its updates are supposed to fix all the bugs and get the system up to date. However, at times you get annoying malfunctions that you have to fix earlier rather than later. One of the most common problems is the one that has to do with your VPN not working after the last Windows update.
There are several possible VPN issues that can occur after the Windows 10 update, and this article will give an overview of the possible solutions to them.
So, how to repair VPN on Windows?
Suggestion 1.
You can try to update your Windows 10 again. It's quite common for Microsoft to nudge their customers to update their system right after it's been released. We suggest to hold off and wait for the next version- the one that will come out with all the fixes. Doubtless, that the first ever update of the operating system will have some room for improvement and they use the first batch of customers that upgrade their computers to test it out. After some time has passed, it's a better option to update, with all the bugs fixed and not exposing your computer to any kind of stress or troubleshooting.
Suggestion 2.
Before embarking on a new update, try troubleshooting your connection. It is possible that you simply lost the settings you had already had when the updating process was in progress. To ensure that your connection is working, try these simple manipulations:
Reset your router/modem. To do that, plug it out of the socket for 10 seconds and then plug it in again.
Restart related services (the driver of your modem if you have one).
Disable the computer's firewall and check if the VPN is working.
If the internet is still not working on your computer, try to reset your router modem to its factory settings. If that still doesn't help, consider buying a new modem, as your old one might have burned out.
Suggestion 3.
Of course, you should rule out the possibility that the VPN might be disabled after a Windows update because your antivirus is safeguarding your computer. For the sake of troubleshooting VPN problems, disable the antivirus completely and move from there. If your VPN works – congratulations! You have fixed the problem. If it doesn't, make sure to enable your antivirus again and move to other troubleshooting options.
Suggestion 4.
Uninstall and reinstall your VPN. Sometimes, the problem with the VPN has nothing to do with your Windows update. Keeping that in mind, try to reinstall your VPN to new surroundings aka new operating system. To uninstall your VPN software, follow this pathway:
Step 1. In the Windows Search bar, type Control and open the Control Panel.
Step 2. In the Category view, click Uninstall a program under Programs.
Step 3. In the list of Programs, you will find your VPN software. You have to right-click it to uninstall it.
Step 4. Don't' forget to restart your PC, and only after that install the new version of VPN.
If you have taken into account and tried all the suggestions listed above, consider now that you need to do a little clean-up.
Suggestion 5.
Your VPN can be out of order due to a missing or corrupted file in the Registry. These are really hard to find manually and virtually impossible to delete without a tech background. If you don't have enough expertise in the matter, we suggest you use a tool like Auslogics Registry Cleaner. This software is free and very handy: you will get your Registry cleaned, free from corrupted files (they will be repaired) and optimized for a better performance of your PC. Try it, and maybe it will solve your VPN issue right away.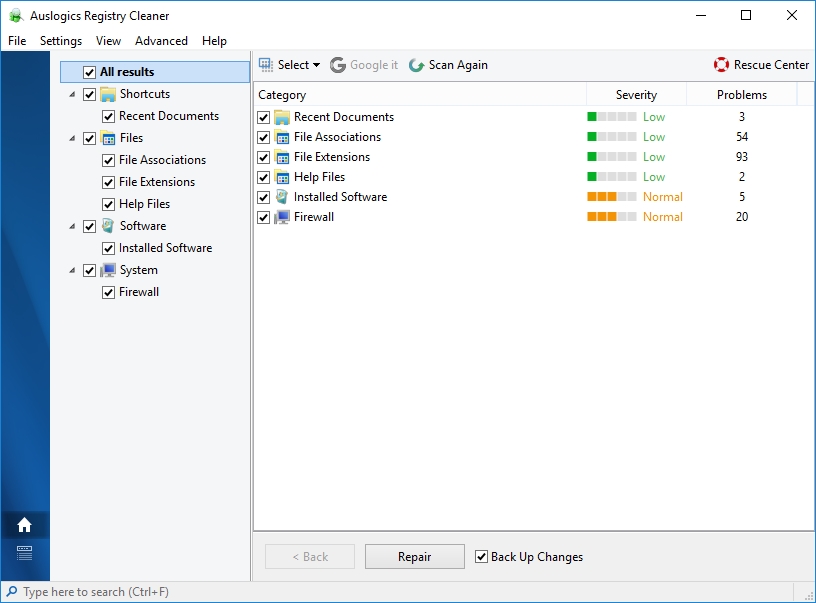 Suggestion 6.
If all else fails, you can always check your drivers. The problem with updating your operating system is that your drivers may be left unupdated. Unfortunately, it's not a package deal and you have to manually download all the available drivers from the manufacturer's website. You probably should use a tool that will automate the process, such as Auslogics's Driver Updater, so that all your drivers are updated and running at all times.