They say that you shouldn't check your email more than 2 times a day. But since that's the first thing you do when you start your working day, it can be very frustrating to find that your Microsoft Outlook is out of order and you cannot successfully dive into whatever your job is.
You would usually get a message saying something like "Cannot start Microsoft Office Outlook. Cannot open the Outlook window". Sounds familiar? If you type the words "cannot start Microsoft Office Outlook a program error occurred" into any search engine, you will get several results and an array of different fixes. In the article, we have collected some of the most commonly used and effective ones for your convenience.
Method 1. The problem could be in a corrupted file.
It doesn't mean that you need to start panicking right away, merely take a few breaths and calmly read on. Your Outlook wasn't hacked and all your emails are still yours. But Outlook has become unable to run due to a corrupt file. You can tackle this problem with different approaches.
Approach 1.
You need to find the file called profilename.xml, as it is probably the source of the malfunction of Microsoft Outlook. To look for it, you need to follow this pathway:
      In Windows XP– C:\Documents and Settings\Application Data\Microsoft\Outlook

      In Windows Vista/7 – C:\Users\AppData\Roaming\Microsoft\Outlook. When you find the file, check to see its size. If it's 0 kb, then it may, in fact, be corrupt. This file is responsible for the setting of the Navigation Pane for Outlook, so it's no wonder that you are experiencing problems opening it.
To fix this issue, you have to reset the nav pane file. Follow these steps to execute this fix:
      Step 1. Press the Start button on your computer




      Step 2. Open the Run box in your Windows 7. You can do that by clicking Start and typing the word "RUN" in the search box.

      Step 3. Type the command as follows "Outlook.exe /resetnavpane"

      Step 4. Start up Outlook again and see if the problem was fixed.
Approach 2.
Download and install a free tool, for example, Auslogics Registry Cleaner.
Having this app work on your computer will give you perspective on how you could be spending your free time more productively, since you will be spared the necessity to scan for corrupted or missing files in the Registry. Auslogics Registry Cleaner will also clean your Registry and optimize it automatically, meaning that any kind of registry issue will be dealt with in the background while you successfully process with your daily digital activities.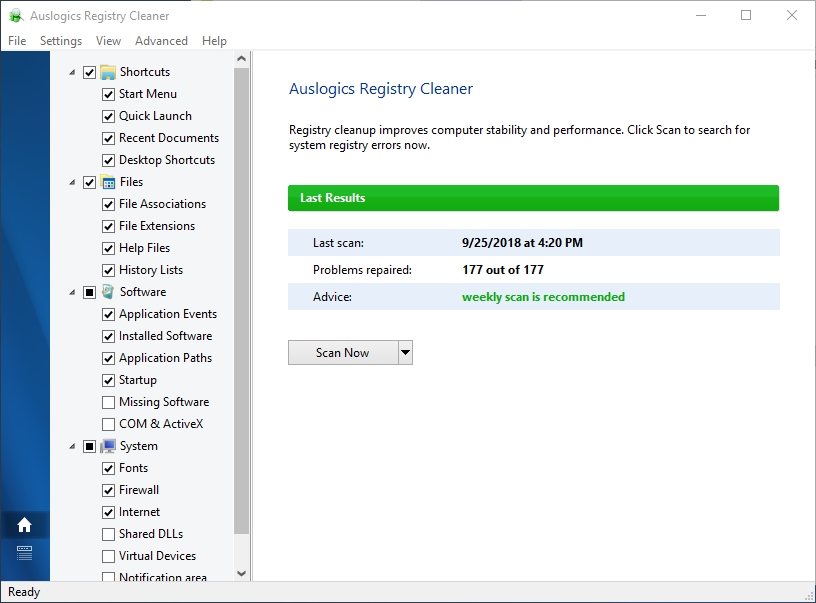 If Method 1 was unsuccessful, don't fret! We have some other possible fixes for this issue, although they might take up more of your valuable time. See below.
Method 2. Switch Off Cached Exchange Mode.
If the issue at hand has occurred on a computer that is stationary in an office space, it means that you are using Exchange with Outlook. The problem then stems from something that is called Cached Exchange Mode. You should deactivate it, but note that different Microsoft products have a different pathway for this. After these manipulations your Outlook should work fine.
Method 3. You can create a new profile if your profile has been compromised.
Note that before creating a new profile, you should back up your PST (personal storage table) so that you have access to it once you've changed accounts.
Method 4. Deactivate extensions and run Outlook without them.
All those add-ons are never really good for anything, so take these steps to proceed:
      Step 1. Use the Start button on your computer

      Step 2. Type the command into the Run box as follows "outlook.exe /noextentions"

      Step 3. Try using Outlook to see if the problem persists
Method 5.
If you are getting any kind of messages regarding your Exchange Server, it is possible that you need to change your default Gateway or that it has been set up incorrectly and that's why Microsoft Outlook has gone into error mode. To fix it, you need to carefully modify the registry. However, if you are not a technician, we suggest you first scan your computer with a free tool such as Auslogics Registry Cleaner to determine if you are in fact experiencing this issue and only after that look for a solution that is best for your system.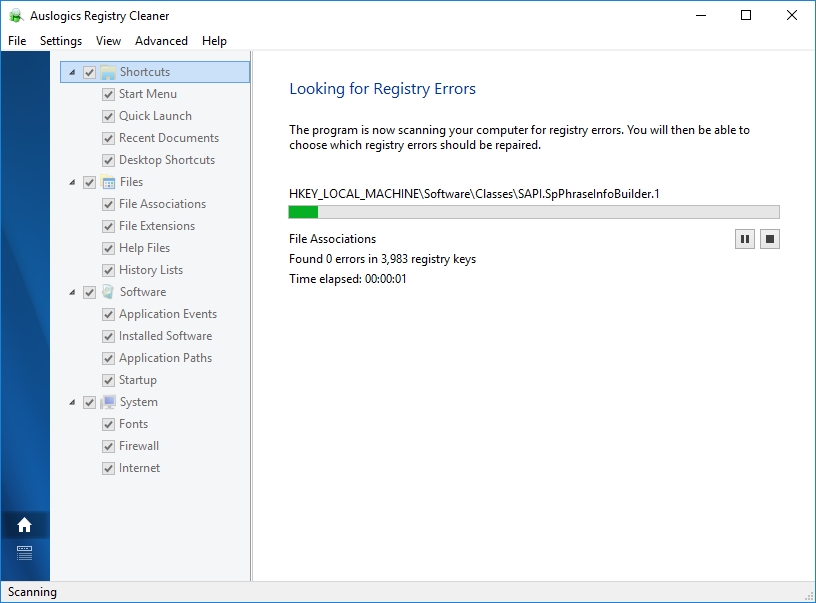 Hopefully, you didn't have to go through all of the fixes to find the one that helped you.