"If you organize your life around your passion,
you can turn your passion into your story
and then turn your story into something bigger
―something that matters."
―Blake Mycoskie
Virtual reality games have a huge pool of gamers. But unfortunately, there are just a few good virtual reality games available. If you are a fan of this genre of games, then you should have definitely heard of or played Second life and SIMS.
Today, we are going to be talking about Second Life. It distinguishes itself from SIMS in that its online mode allows players to interact with each other if they are connected to the same server.
Second life is a PC game in which players can create a 3D character or avatar of themselves in a virtual world. It is present on both Windows and Mac operating systems. This game was developed by Linden in San Francisco, and it was first launched on June 23. It has over one million regular players. This game is similar to other role-playing online games but also unique in the sense that there are no conflicts or objective which the player has to complete in other to win. The players determine what they want to do. Players can have free access to this game through Linden Lab's client platform or through third-party viewers. Second life players, also called residents, use their avatars to interact with objects, places, and other avatars in the virtual world. The residents are able to explore the virtual world (grid) and take part in social activities, build, buy and sell virtual property to each other.
The game has its own currency called the Linden Dollar, which can be exchanged for currencies in the real world. It is a 16+ rated game. Creating or using your Second Life account life account is free of charge, but there will be a charge if one person wants to create multiple accounts. Linden Lab offers Premium membership of US$9.95 per month, US$22.5 for 3 months, and US$72 per year.
Users can decide to create their avatars to look like themselves or to take the form of other things like animals, minerals, vegetables or a mixture of any of them. They are able to customize their avatar any way they see fit. This game has integrated the culture, activities, and behaviors that people encounter in real life.
There are various ways of traveling in the Second Life virtual world. You can use instant teleportation, walking, cars, and planes. It all depends on which way the users choose to use and how convenient it is for them. Users or residents can communicate using local chat, group chat, global instant messaging, and by voice.
The Linden dollar (L$) is the currency used with the Second Life virtual world. It is used to trade for goods and services. The entrepreneurial activity in Second Life is very high. Users have the free will to create unique content and retain all the rights to that content. This means that they can use this platform to distribute or sell what they created.
I guess you are already very excited to get started with the game. But also, lots of other users have reported about some issues with Second Life on Windows 10, 8.1, and 8. In this article, we are going to show you how to play Second Life on Windows 10, and if you are experiencing issues, we are going to show you how to make Second Life work in Windows.
When you start the game, not all its features will be available. You will need to unlock them as you progress through the game. You will first need to estimate what you can do with the resources available to you at the beginning of the game. One of the first most important things is to construct your avatar. The gameplay becomes more difficult once you start moving around the various environments of the game and communicating with other avatars.
In order for you to enjoy the full features of the game like getting a ride or changing expensive clothes, you need to pay real money to get those things. There are stores available for you to get all the things you want. Other users have created content which you use money to get. Some people have actually made a fortune from this game just by buying and selling items. Other people have also found love from this game, but there are also negative aspects in that you will need to put in a lot of your time playing the game and it may affect your real life. There has been a case where a wife threatened to divorce her husband because she accused him of cheating with another character in the virtual world.
There have also been some reports about the game's compatibility with Windows 10, and some users actually said that it is impossible to run the game on Windows 10 without a proper viewer. Also, not all work properly on Windows 10.
There are also reports that the game has problems running on Windows 10. Use these methods to fix problems with Second Life on Windows:
Solution 1. Download the latest graphics drivers for your PC
There are different methods to download your drivers
This tool is very easy to use. It will scan your computer for outdated or missing drivers and install the latest manufacturer-recommended versions. It installs your drivers just in one click.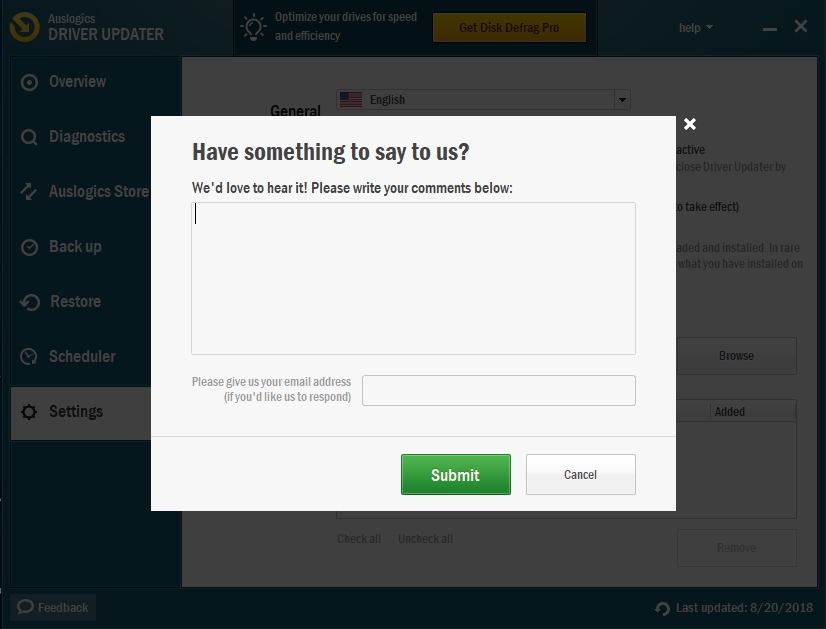 Method 2. Download the graphics driver from the manufacturer's website.
This method is risky because you can download the wrong driver for your graphics devices, which will cause it to malfunction. The drivers are usually located in the support sections of the website.
Method 3. Download the driver, using Device Manager
Right-click on the Start or Home button and select Device Manager

Double-click on Display adapters to see the graphics device which is installed on your computer

Right-click on it and select Update Driver Software

In the next window, choose the Search automatically for updated driver software

Windows will now search and download the latest driver for your graphics device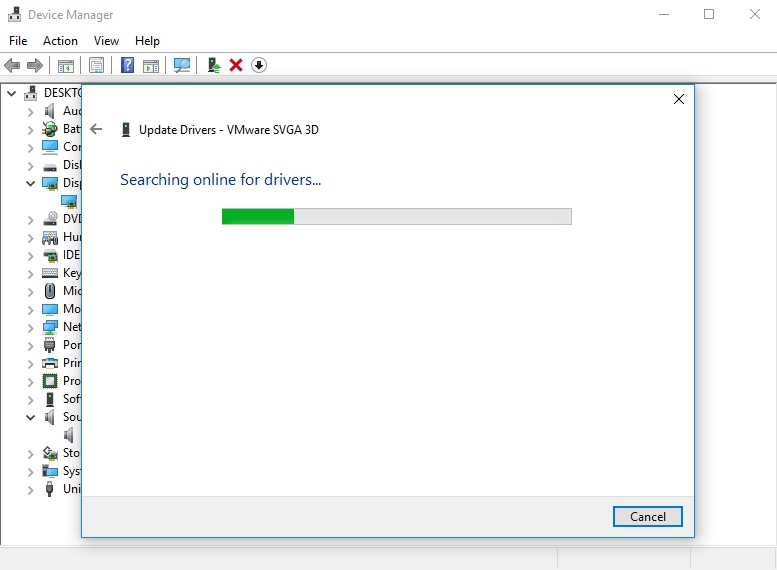 Solution 2. Install the latest Windows updates
Sometimes installing the latest windows updates can help fix the problems you encounter while trying to run the game:
Press the Windows key + I on your keyboard to open the Settings app

Select Update and security from the list of available options

Go to the Windows update tab and select Check for updates 

Windows will now look for updates for your computer and install them

This may fix the issue with your Second Life game
Solution 3. Re-install the game
If the solutions above do not work, you will have to reinstall the game. Here is how to do it:
Click the Start or Home Button and type control panel in the search area

Select Control Panel from the list of available results. This will open Control Panel

Click Uninstall a program under the Programs options. This will show you the list of all programs installed on your computer

Select Second Life and click Uninstall. This will remove the game from your system

There are also other third-party uninstallers on the internet which can be used to remove the game from your system. These uninstallers are preferable because they will delete all the remnant files that usually remain after you perform an uninstallation

Once the uninstallation is done, you need to reinstall the game and start having fun.
We hope that this article has helped you with Second Life. Share it with others who encounter similar issues.
We appreciate your ideas and comments.
We are ready to answer all your questions regarding the above topic.