"Success is not final, failure is not fatal:
it is the courage to continue that counts".
Winston Churchill
iTunes is a very important app for people using Apple devices. It is vital for communication between an Apple device and your computer. It acts as a platform where users transfer files from their devices to the PCs and vice versa. If this application does not function properly, there is no longer exchange of information, and this is very problematic.
We will be addressing installation and update errors related to iTunes in this article. Each time you start the installation of iTunes, you see the message "There is a problem with this windows installer package iTunes. A program required for this install to execute could not be run. Contact your support personnel or package vendor."
I am sure you want to know what is causing this problem. Normally, when we download and use the installer, we are able to install the latest version of iTunes easily on the computer. However, with Windows 10, many users are reporting iTunes failure.
If you are witnessing iTunes update issues on Windows 10, then you are certainly in the right place because in this article, we will show you how these iTunes update problems can be solved easily. Many users encounter the update error while updating iTunes 12.3. However, there is nothing to worry about. We will guide you through the complete process by giving you information on the possible causes of this error and solutions to it. You will not find any difficulty in trying to install or update your iTunes, or use any of its features.
If you can't update iTunes on Windows, the problem may not be directly related to the program itself. Apple Software Update is a desktop program which manages all Apple software updates on Windows.
First, let's try updating that program. In Windows 10, open Apple's update utility by:
Clicking on the Start or Home
Going to All apps and selecting Apple Software Update.
When the program opens, it will start looking for updates for the Apple software installed on your computer. If it finds any updates, they will be listed in the program's main dialog box with a checkbox next to each.
Check only the box for the update of Apple Software Update itself, and then click Install to begin the installation process.
If the updates are installed successfully, iTunes will be installed without any issues.
If the update fails, you should download an installer instead of installing the program directly. Do this, using the following method:
Check only the upgrade for Apple Software Update again. Then select Tools and click on Download only.
Once the download is complete, the files are located under this folder: C > Users > [User name] > AppData > Local > Apple > Apple Software Update. The folder should open when the download is completed.
Double-click on the file named AppleSoftwareUpdate.msi. If everything goes accordingly, Apple Software Update will be successfully updated.
Once everything is completed, use Apple's update program to install or update iTunes again. This should hopefully solve the issue.
Another method to solve the problem is by simply troubleshooting the iTunes program. To do this, right-click on the iTunes shortcut on the desktop and select Troubleshoot compatibility. This will now start checking for problems in the software. Windows will guide you through the process. When it is done, try to update iTunes again.
We will recommend you to download and install the Auslogics Registry Cleaner tool. It will find and repair missing or corrupt files which may be hindering your iTunes from updating. This software will also refresh your Windows registry by cleaning, repairing and optimizing it. This will prevent common errors with installed software and make your computer run smoothly.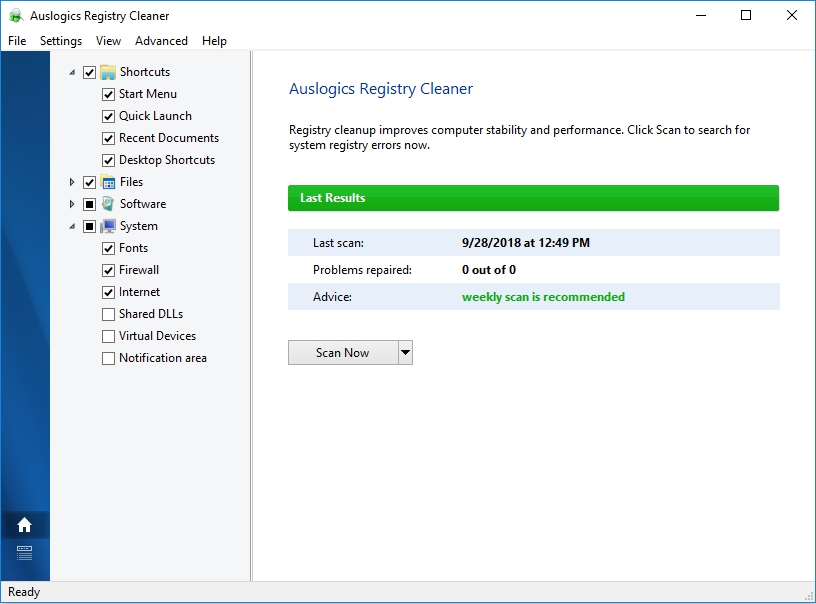 We could also install Auslogics Driver Updater to fix driver problems you may encounter. This is because sometimes driver issues may be the cause of programs not functioning properly. Auslogics Driver Updater will scan your computer for driver problems, and it lets you quickly update all outdated drivers to the latest versions.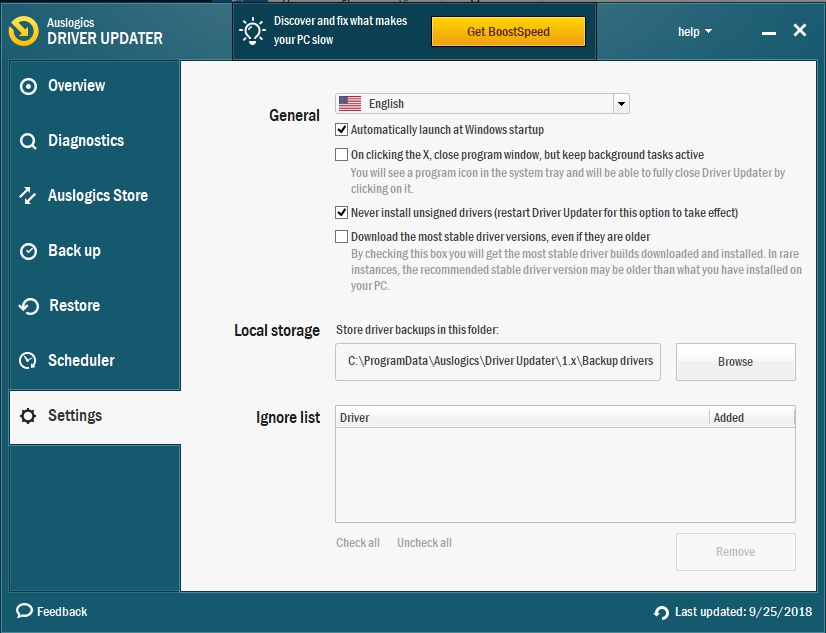 Uninstall and Reinstall iTunes
Uninstallation.
Click on the Home or Start
Type Control panel in the search box and press Enter on the keyboard.
In Control panel, click on Uninstall a program under the Programs
In the next window, search for iTunes, select it and click on Uninstall.
Windows will now guide you through the process.
Installation
Reinstalling iTunes on your computer will help solve the issue. Make sure you download the latest version of iTunes. It should be compatible with your version of Windows.
Go to the Apple site and click the Download iTunes Free button. Download the installer to your hard drive, using the instructions provided by the site.
Double-click the iTunesSetup.exe file to begin the installation of iTunes. Click the Next button in the Welcome window.
You can scroll down to read Apple's License Agreement and choose to accept the agreement by checking the box next to it. The installation options will be displayed.
Click Install, and iTunes will be installed on your computer.
Your comments and ideas will always be welcomed, and if you still have questions, we will be happy to answer them.