"The successful warrior is the average man, with laser-like focus."
— Bruce Lee
Payday 2 is an action-packed FPS game. But unlike other games, you are no hero. You play as a bank robber and that is what makes it unique and fun to play. Like other computer games, it has its own issues on Windows 10 which we are going to talk about here. Make sure you try all the solutions provided in this guide until you find the one that works for you.
Table of contents:
How to fix Payday 2 connection issues on Windows 10
Switch off Steam Overlay
Start Payday 2 in Compatibility Mode
Move render_settings file
Check and update outdated drivers
Disable Mods
Switch on "Use HQ Weapons"
How to fix Payday 2 crashes on startup or not launching
Check the game cache
Change the render_settings file
Delete the IPHLPAPI.dll file
Start Payday 2 in windowed mode
Reinstall the game
How to fix Payday 2 connection issues on Windows 10?
Solution 1. Switch off Steam Overlay
Many users have encountered crashes while playing Payday 2 on Windows 10. Steam Community Overlay is an in-game platform which gives players the opportunity to access different Steam Community features. Pressing the Shift + Tab key on your keyboard while playing a game will open the Overlay. Here are some of the uses of the Overly: in-game purchasing, invitations of friends and groups, screenshots, etc. Steam Overlay is one of the possible causes of this. The right course of action will be to disable this setting and check if it helped the situation. Here is how to disable Steam Overlay in Payday 2:
Run Steam.
Select Steam and then click Settings
In the Settings window, click In-Game
Uncheck the Enable the Steam Overlay while in-game box. This will disable Steam Overlay for all your games.
Click OK to confirm your changes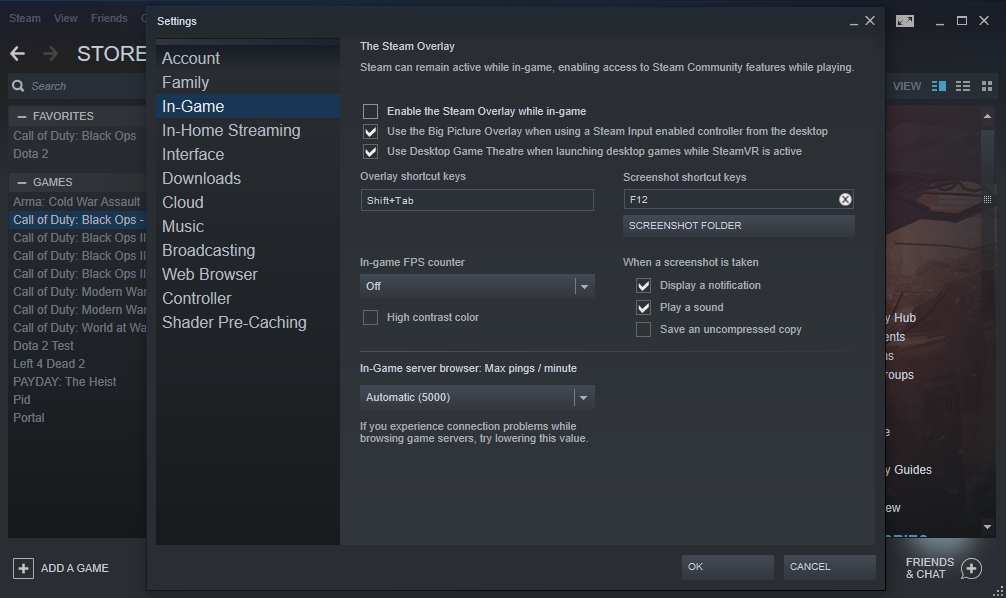 If you wish to disable Steam Overlay for just Payday2, then follow the steps below:
Right-click on Payday 2 in your Steam library and select Properties.
Navigate to the General tab and uncheck Enable Steam Community In-Game
Now check to see if your game still crashes
Solution 2. Start Payday 2 in Compatibility Mode
Compatibility mode helps a program either to mimic an older version that program or emulates a different OS to make the program compatible with your computer's latest software and hardware. This is the mechanism we want to use with Payday 2 because we are assuming that it is not compatible with the latest updates for Windows 10. That is why you are experiencing crashes. So, we need to run Payday 2 in compatibility mode. To do this, use the following steps:
Right-click the Payday 2 shortcut on the desktop or in the installation directory and select Properties
Navigate to the Compatibility tab
Check the Run this program in compatibility mode for box
Now, select the operating system you wish from the drop-down menu. We advise you to use Windows 7 or 8.
Click Apply and OK to confirm the changes made
Hopefully, you will not encounter crashes again in the future.
Solution 3. Move render_settings file
You will experience crashes in Payday 2 when specific files get corrupted. Render_settings.xml is reported to cause crashes very often. We will advise you to transfer this file to another location. Here is how to do it:
Press the Windows key + R to open the Run dialog box
Type %appdata% in the search box and click OK
Open the AppData folder, then navigate to Local folder > Payday 2 folder
Transfer the render_settings file to your desktop
Restart your computer and try to run Payday 2 again
Solution 4. Update all your outdated or missing drivers
You will experience lots of problems with any PC game if you have outdated or missing drivers. One of the most important drivers for PC gamers is the graphics driver. Many users reported that after updating their drivers, they did not encounter any issuers with the game. So, we advise you to update your drivers. You can do this using various methods listed below:
Download and install Auslogics Driver Updater. This tool is very effective in update all your drivers. It saves you lots of time because you will just be able to update your drivers in one click. This tool will scan your computer for missing and outdated drivers and download the manufacturer-recommended of all your drivers. 
Download your drivers via Device Manager.
Right-click on the Start or Home button and select Device Manager. This will open the Device Manager Panel.
Double click on Display adapters to video the display device installed on your PC
Right-click on it and select Update driver software
In the next window, select Search automatically for updated driver software
Windows will now download and install the latest driver for that device
Note that this procedure could be used to update the drivers off all other devices found in Device Manager
Download the driver from the manufacturer's website. For this, you will need to know the exact version of the device because downloading and installing a driver on a wrong device will cause it to malfunction. You will find the drivers in the support section of the website.
Solution 5. Disable Mods
A mod is a medication or tweak to a video game. It changes how the game looks and behaves. Many users install mods to their games to make it more interesting or challenging. Mods could also be the reason for incompatibility issues on Payday 2, which will lead to crashes. If you have installed mods on your game, we advise you to remove them individually until you find the culprit. You can do this by going to the mods folder in the game installation folder and delete the mods one by one or delete the mods folder. Now, try to play your game again.
Solution 6. Enable Use HQ Weapons
Enabling Use HQ Weapons in in-game settings has been reported by many users to have solved the problem for them. If this option is disabled in your game and other users use newer gadgets, then your game will crash or freeze.
How to fix Payday 2 crashes on startup or is not launching?
Solution 1. Check the game cache
You may be experiencing problems with Payday 2 because certain cache files are missing. These files may be necessary for the game to start. That is why we recommend you to verify the game cache. You can do this using the following steps:
Launch Steam
Navigate to the game library and find Payday 2
Right-click Payday 2 and select Properties
Go to the Local files tab and select Verify integrity of game cache
Try running your game again when the process is completed
Solution 2. Change render_settings file
Sometimes, your resolution may cause Payday 2 not to launch. This is problematic because you cannot change the resolution from in-game settings. But we will show you another way to change these settings:
Press Windows key + R on your keyboard to open the Run dialog box
Type %appdata% in the search box and press Enter
Navigate to the AppData folder > Local folder > Payday 2 folder
Find the render_settings file and open it using Notepad
In Notepad, find the following text resolution="1280 720". Note that the values may differ depending on the resolution you are currently using
Modify the values to change the resolution and make sure that you do not delete the quotation marks
Same the modifications made and try to run your game again
If the problem persists, you will have to try this procedure again a few times to find the resolution that solves the problem
Solution 3. Delete IPHLPAPI.dll
Deleting the IPHLPAPI.dll file may help you with the launching problem on Payday 2. This file is usually located in the Payday 2 installation directory. You can open File Explorer and type IPHLPAPI.dll in the search box to locate the file.
Fix black screen issues on Payday 2
Solution 1. Start the game in windowed mode
Running the game in windowed mode may help with black screen issues on Payday. Use the following steps to run Payday 2 in windowed mode:
Check the previous solutions on how to open the Payday 2 directory.
Find the render_settings file and open it using Notepad
Locate the following text:
Windowed="false" and modify it to:
Windowed="true"
Save your changes and close Notepad
Now, try to run your game again
Solution 2. Reinstall the game
Reinstall the game is usually used as the last resort when all the other solutions have not fixed the problem. You will first need to uninstall the game completely from your system before re-installing it. You can do this using some third-party uninstallers or manually. Use the following steps to remove all the files from your system manually:
Open Steam Client
Go to Library
Right-click on Payday 2 and select Uninstall
When the uninstallation is done, delete everything from the installation and AppData folder
Delete all the registry keys related to Payday 2 in the Registry Editor
When you are done, restart your PC
Download and install Payday 2 from Steam again
Recommendation: if you are experiencing lag issues with your game, or noticed that your computer is has become slower, we recommend you to download and install Auslogics BoostSpeed. This tool will make your computer to work at maximum performance.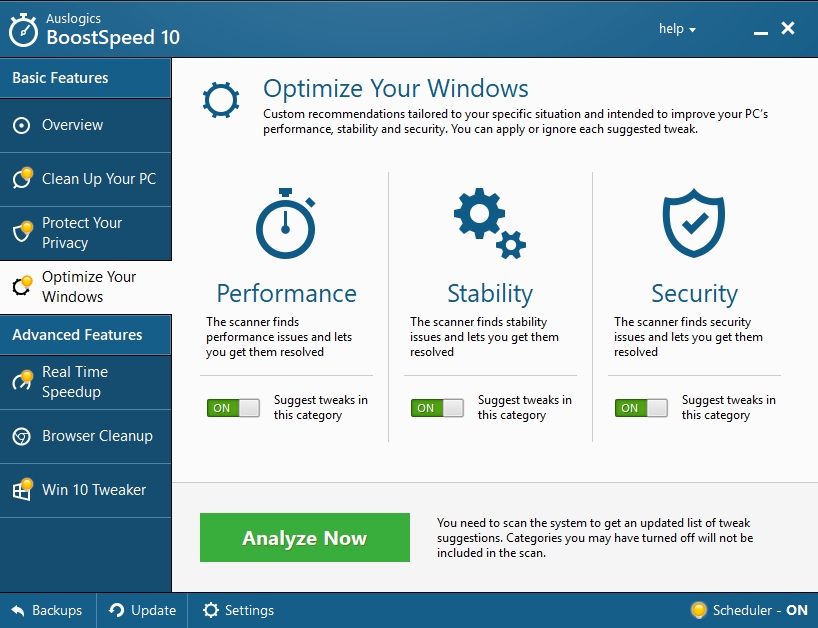 We hope that this article has helped you with your Payday 2 issues. Share this article with others who encounter similar problems
We appreciate your ideas and comments.
We are ready to answer all your questions regarding the above topic.