"It's Not Whether You Get Knocked Down,
 It's Whether You Get Up."
 – Inspirational Quote By Vince Lombardi
I guess installing programs has never been an issue for users until now. Most Windows users have encountered the "Another program is being installed…" Windows Installer error on their computers. After you ran into this error, you must have checked your computer for programs that are being installed over and over again or probably restarted your computer about twice by now with the hope of stopping the current installation which is preventing you from installing other applications. But the truth is, there is actually no installation going on in the background that you are unaware of. I am pretty sure that everything you tried did not solve the problem, and that is why you are reading this article. I want to assure you that you are in the right place.
In this article, we are going to show you how to fix another program is being installed error. Getting an installation error when trying to install a program you are much in need of can be very frustrating. It has never been difficult to install programs on your PC. All you need is to run the .exe file and follow the instructions of the Wizard and you are done. That is how it is supposed to be. But now users find difficulty installing even basic programs on their computers. We advise you to read to the end and try all the steps provided below until you find the solution that works for you.
Fixing another program is being installed error message on Windows 10
Table of contents
Close the Windows Installer process in Task Manager
Restart the Installer service
Turn off third-party apps before installing
Check your PC for viruses
Solution 1. Close the Windows Installer process in Task Manager
You should start by restarting the installation or starting it as an administrator. Furthermore, you need to check if the Windows Installer is running in the background. There is a chance you missed it or you don't just know how to check for it. Note that this sometimes occurs as a result of a bug or hidden process of a program you installed before. To solve this problem, you need to disable the msiexec.exe process in the Task Manager. This process will help with the error because it is assigned to Windows Installer. Follow the steps provided below if you are unsure of how to do it:
Do not cancel the installation.
Press Ctrl + Shift + Esc on your keyboard to open the Task Manager
Navigate to the Details tab
Find the msiexec.exe process, right-click on it and select End task
Now, try installing the program again to see if the problem persists
Solution 2. Restart the Installer service
This is a dedicated service integrated into Windows which begins automatically when you start an installation process. This service should also automatically stop when the installation process is completed. But for some reason, it does not, thereby hindering any other installation from starting. That is why you receive this error every time you try to install a new program. Luckily, the Windows Installer service can be easily restarted. After you restart this service, you will be able to install new programs without any difficulty. Use these simple steps to restart the Windows Installer service:
Press the Windows key + R on your keyboard to open the Run dialog box
In the search box, type services.msc and press Enter
Look for Windows Install, right-click on it and select Properties
Go to the General Tab and select Stop to stop the service. Then select Start to begin the service again.
Click on Apply, then press OK to confirm the changes you made.
Now, you can try installing a program again to see if the problem persists.
Solution 3. Turn off third-party apps before installing
Sometimes, third-party background applications can be the cause of your experiencing this problem. They can keep the Windows Installer service running all the time, and as you have already guessed, Windows can perform only one installation at a time thus preventing you from carrying out any other installation. If you know the specific application causing this problem, then that is great. All you need to do is to disable it. But if you don't, then you will need to disable all of them. The exceptions are anti-virus tools and Windows services. Do this, using the steps below:
Press Ctrl + Shift + Esc on your keyboard to open the Task Manager
Navigate to the Startup tab and disable all of the apps found in the list to stop them from automatically running when Windows begins
Restart your computer and check if the problem persists when you try to install a new program
Solution 4. Check for viruses
Viruses have various ways by which they can affect your system. They can also manifest in different ways. What I am trying to say is that you should not rule out a virus infection in this case. Many viruses are known to mimic the actions of Windows services and third-party programs. In this case, one of them could be mimicking the actions of the Windows Installer service, therefore, making it run all the time.
Your system is tricked into thinking it is the actual service running. That is why you receive an error message every time you try to install a new program on your PC. Unfortunately, not all anti-malware tools are capable of detecting these types of viruses.
Many hackers use methods like this to get sensitive information from your computer. So, it is very important for you to put up a strong barrier against them. That is why we recommend you to download and install the Auslogics Anti-Malware tool. It is going to augment your security system coupled with Windows Defender (Windows 10 default anti-virus). It will protect you against all types of viruses and malware. You will be able to surf the internet without data leaks or the fear of a security breach. It also updates its virus database regularly so that it will be able to identify and kill newly created viruses. You can also schedule regular scans of your system to make sure that you are safe and well protected.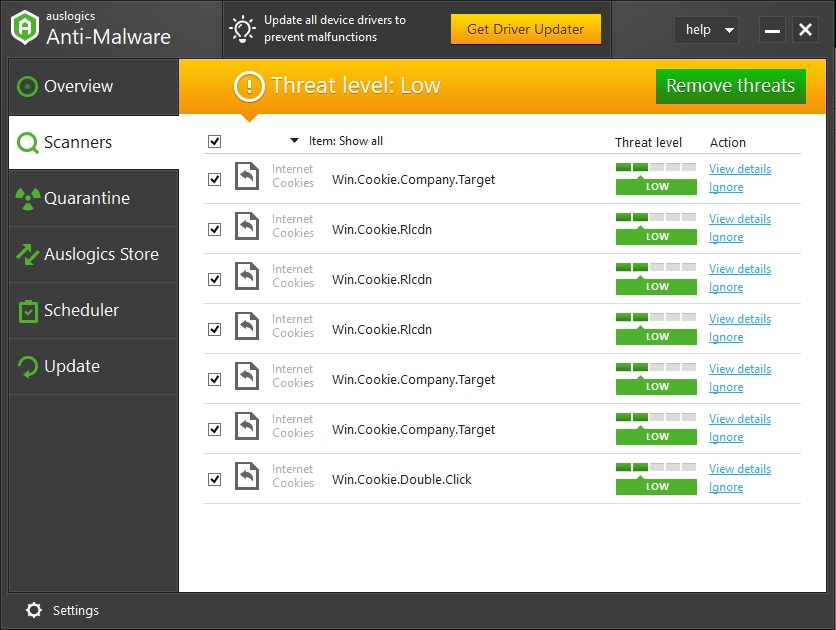 Recommendation: if you are experiencing driver issues on your PC, then we have the right solution for you. All you need to do is to download and install the Auslogics Driver Updater software. You do not need to be a computer wizard to use this tool. It will automatically scan your computer for missing and outdated drivers and install all the manufacturer-recommended versions in just one click. This will save you a lot of time.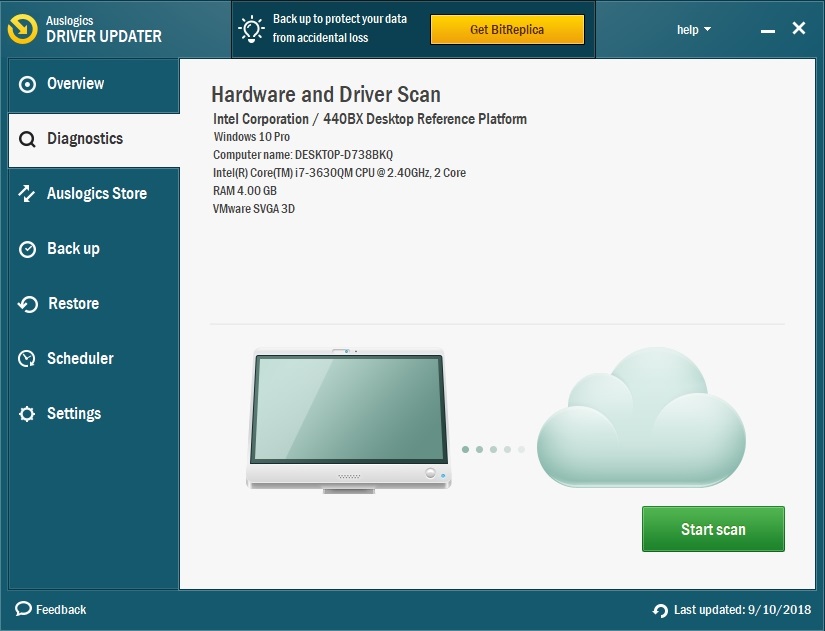 We hope that this article has helped you with the Windows Installer error. Share it with others who encounter similar problems.
We appreciate your ideas and comments.
We are ready to answer any of your questions regarding the above topic.