"Staying positive does not mean that things will turn out okay.
Rather it is knowing that you will be okay no matter how things turn out."
– Unknown
In 2009 a version of the game Minecraft went online for PC gamers to try out. It was called an alpha build, meaning it was still in the production phase and would be adapted and updated as users gave feedback. Minecraft has a unique look hearkening back to the days when games were made of pixel art. It is not fair to call Minecraft a game as it's much more of an experience, and calling it solely a game might undercut its impact. What you do in Minecraft is very much up to you.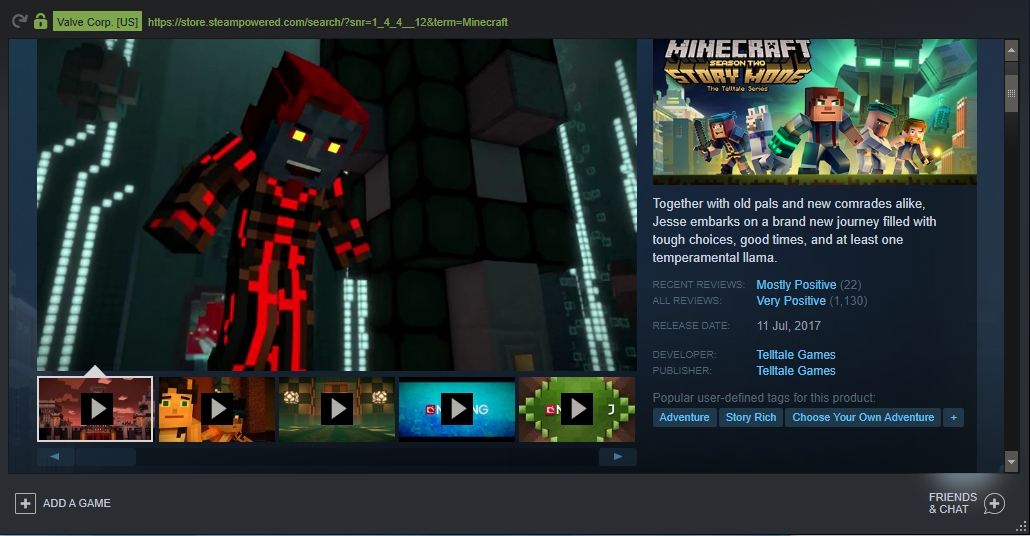 The basic mechanics is that you wander through this world and break down resources that you find, which allows you to then build your own structures, weapons, etc. Some resources are difficult to find, so exploration is also key. There are four modes that you can play in the game. The first is survival, where you have a life bar, and you must find resources and build while also being on the lookout for enemies like zombies and creepers (this is something unique to Minecraft). If you want to just build, which many players do, you can play via the creative mode, which gives you access to all the resources in the game and allows you to navigate your map by flying. Hence, you can build all sorts of giant structures. People try to build recreations of real-life landmarks, or objects from popular fiction, or just massive sprawling castles for their character to inhabit. The third mode is called Adventure Mode, where you can build or experience adventures built by other players. Maybe they built on a dangerous map, so you must navigate safely. This is a chance to share fun adventures with others or just play maps others have created. Lastly, there's Spectator Mode, where you can visit maps without fear. You're not interacting with their world at all, and this is best if you want to see fun creations, wander through the maps without the restrictions of it being an actual adventure; maybe you see someone's cool creation, and you want to see it in-game, so you'd use the spectator mode to check it out yourself. They won't know you're on their map as you're totally invisible.
So, was Minecraft successful?
Yes! By January 2011, Minecraft had surpassed 1 million purchases, and at that point, there was no advertising except for word-of-mouth. Creator Markus Persson, known as Notch, began working on the game alone but eventually created the company Mojang to hold the profits he was getting. Eventually, with the skyrocketing in the game's popularity, Notch began looking for a corporation to buy Minecraft and ended up selling the Mojang company and the intellectual property rights to Microsoft for 2.5 billion dollars in 2014. Now, let's see how profitable Minecraft became in 2014.
Minecraft is one of the best-selling video games of all time with about 60 million copies sold and a hundred million users
It has branched out to consoles, becoming one of the most popular and most played games on both the Xbox and PlayStation platforms. Now that Microsoft had the intellectual property rights, they began to make money by licensing the game out like Minecraft: story mode, which was an adventure game set in the Minecraft world and created by Telltale Games. Even now, a few years after its inception, Minecraft continues to be a huge platform. YouTube and Twitch are massive venues where people will create and play while others watch and comment. Schools are gradually getting on board with students from around the world by getting free or cheap access to Minecraft. The British Museum launched a plan to recreate its building and its exhibits inside the game with help from the public. There's even an annual convention called Minecon, which held its most recent meeting in London with about 10,000 attendees. Another exciting thing for Minecraft's future is the news it will be available for a few different virtual reality and augmented reality systems. This will get people a whole new way to view their Minecraft creations.
While Minecraft at its core is a video game, it is a sandbox where you can engage with the world however you want by building or destroying, flying through the skies, by trying to survive the darkness and the horrors that come out at night or just looking. Therefore, it is a game, but it's also a learning tool and a way for people to communicate with others from all over the world.
Fixing "Pixel format not accelerated."
With this amount of success, there has also been lots of criticism. Users have reported that they have experienced lots of bugs and errors. In this article, we are going to show you how to fix one of the most popular errors users encounter in Minecraft. By the end of this article, you will know how to resolve pixel format not accelerated when launching Minecraft.
Let us use this example: you have been watching videos about Minecraft on social media, which was very exciting, and you decided to buy it and install on your PC. With all the excitement, you bought the game, installed it on your PC, and when you launched it, you saw the error "Pixel format not accelerated." It is very annoying. But there is no reason to panic because that is the reason we are writing this article. It is a popular error and can be fixed easily.
This error is most likely caused by your display driver issues. If the drivers are out of date, then you are likely to encounter this error when trying to run your game. Hardware issues cannot also be neglected. Just continue reading as we have provided you will all the possible fixes to this problem.
Table of Content
Update your display drivers

Make sure the latest patch of the game is installed

Disconnect the hardware device
Solution 1. Update your display drivers.
Up to this point in time, most gamers do not know the importance of the graphics drivers. Getting a good graphics card is not enough. You need to make sure that your graphics card has the latest driver because, without it, your graphics card will find it difficult to communicate with the operating system, which may cause you to start experiencing errors like "Pixel format not accelerated." Most users do not know how to correctly update or install their drivers. So, we are going to show you how to update your drivers properly.
This is one of the easiest and fastest ways to update all the drivers in your system. You will be able to update all your drivers in just one click. Using this tool, you do not need to worry about installing the wrong driver. It automatically checks your system for outdated or missing drivers and installs the latest manufacturer-recommended versions. Before updating or installing any new drivers, this tool creates a backup of your current drivers. This is to make sure that you are able to revert the changes it makes if the need should arise.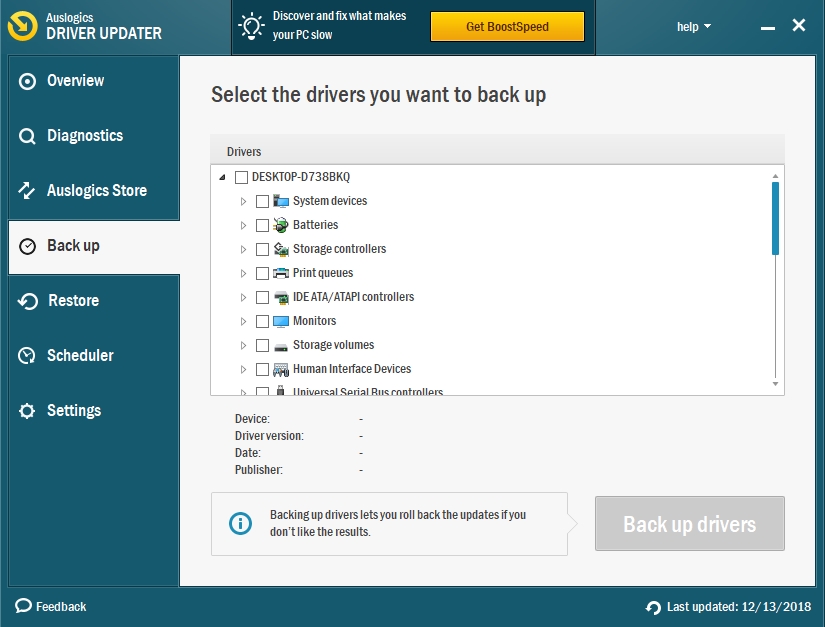 Download the drivers from the manufacturer's site
This is a very legit way to get your drivers. The only problem with this method is that you need to know the exact name and version of the device whose driver you want to update. This is because installing the wrong driver will cause further problems in your system. Usually, the drivers are located in the support section of the website. Noting this problem, manufacturers have tried to fix it by creating clients which, when installed on your system, will notify you when any driver needs to be updated, and such a client will automatically download the driver or provide a link to the location from where the driver can be downloaded.
Updating your drivers via the Device Manager
This is a built-in tool to check the status of all the devices which are installed on your PC. You are also able to update your drivers from here. To do so, use the following steps:
Right-click on the Start or Home button and select Device Manager.

Navigate to Display adapters and expand it. You will see the graphics device which is installed on your computer.

Right-click on it and select Update driver.

Now, in the next window, choose the option to download and install the best driver for your device from the internet.

Note that sometimes this method does not get the latest driver for your device.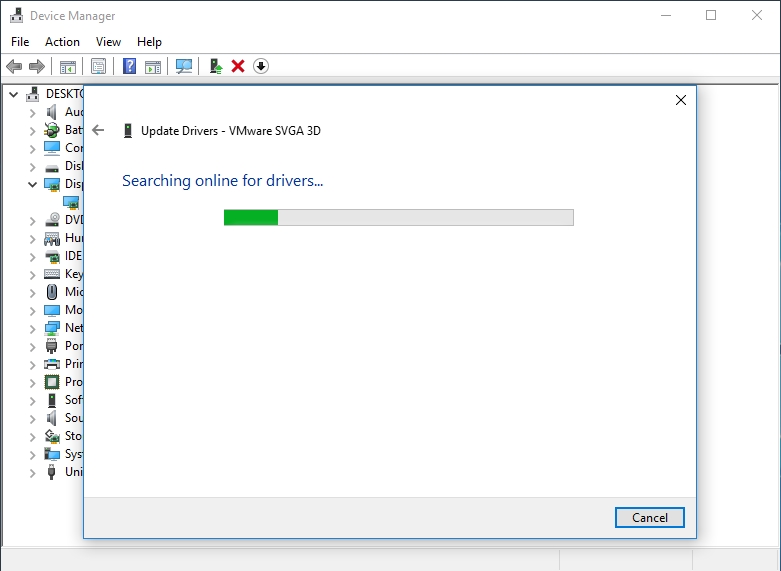 Solution 2. Make sure the latest patch of the game is installed
Most often game developers release patches to fix the minor bugs in the games that users have reported about. These patches can be found on Steam or on the official website of the game. Download and install the latest patch and check if it has fixed the Pixel format not accelerated issue in Minecraft.
Solution 3. Disconnect the hardware device
Restarting your PC can be the fix to many technical problems. This has been proven true not only on computers but also on different electronic devices.
Sometimes, other hardware connected to your PC can interfere with the normal function of the game. Devices like headsets or gamepads should be disconnected before launching the game.
We hope that this article has shown you how to fix Minecraft pixel format not accelerated issue on Windows 10. Share it with others who encounter similar issues.
We appreciate your ideas and comments, and we are ready to answer all your questions regarding the above topic.