"Character cannot be developed in ease and quiet. Only through
experience of trial and suffering can the soul be strengthened,
ambition inspired, and success achieved."
–Helen Keller
Microsoft Windows is one of the most used operating systems in the world today. Windows 10 is the latest version of the Windows operating system. It is very user-friendly and has a good-looking interface. Nevertheless, Microsoft has a lot of improvements to make when it comes to the stability of this operating system. Users have reported countless issues with it. Microsoft is doing their best to keep the operating system stable, but as of this moment, users are still getting errors.
Today we are going to be talking about one of these errors that users encounter while using Windows. It is not common, but quite a few users have reported it to us and on other forums as well. In this article, we are going to be teaching you how to fix igfxem module has stopped working.
Before we begin with the solutions, we will give you a brief insight into what the igfxem module is. It is important to make all the settings and characteristics of the graphics card visible. Even though it is not a component of Windows system files, it plays an important role in the normal functioning of your PC nonetheless. The igfxem file is located in the C:\Windows\System32 directory and has a size of about 415,168 bytes. It has a digital signature from Microsoft, which makes it very authentic. This file functions as a background process and can only be viewed when you are using the Task Manager. Also, since this file is not manufactured by Microsoft, there is a possibility that it can be identified as a threat which can lead to possible problems on your PC.
Table of Contents
Disable the igfxem module from startup
Install Auslogics Anti-Malware to make sure that the igfxem file is not a virus
Update your graphics drivers
Solution 1. Disable the igfxem module from startup
This method will help prevent you from seeing this error. Most times this file runs as a process in the background and also loads when Windows starts up. This is why you witness the error message when Windows boots up or just randomly when you don't expect it. In this case, it is necessary to disable it from the list of startup services and also disable it completely from the list of processes that run in the background of your PC. Here is how to do it:
When your PC boots up, press the Ctrl + Shift + Esc button on your keyboard to open the Task Manager
Navigate to the Startup tab and look for the igfxem module process
Select it and click on End process
This will stop the file from loading when Windows starts up
Now, go to the Processes tab and look for the igfxem module
When you find it, select it and click End process
This will stop the module from running, and you will not encounter this issue again
Solution 2. Install Auslogics Anti-Malware to make sure that the igfxem file is not a virus
We have always emphasized to our readers the importance of having good security on your PC. Note that there will always be hackers who are looking for the least opening in your system's security to get away with sensitive information from your PC. This can be avoided by making sure you have a good antivirus on your computer. Usually, hackers use files which mimic system files or files that run in the background to gain access to your computer. This is to make sure that the user does not notice such a file in time to take action and even if you manage to notice it, it will already be too late. One of such files that hackers use is igfxem. Therefore, we advice users to download and install Auslogics Anti-Malware. This tool will let you surf the internet in a safe environment. It schedules regular scans of your system to make sure that it is virus-free. The virus database is also updated on a regular basis. This is to protect you against newly created viruses.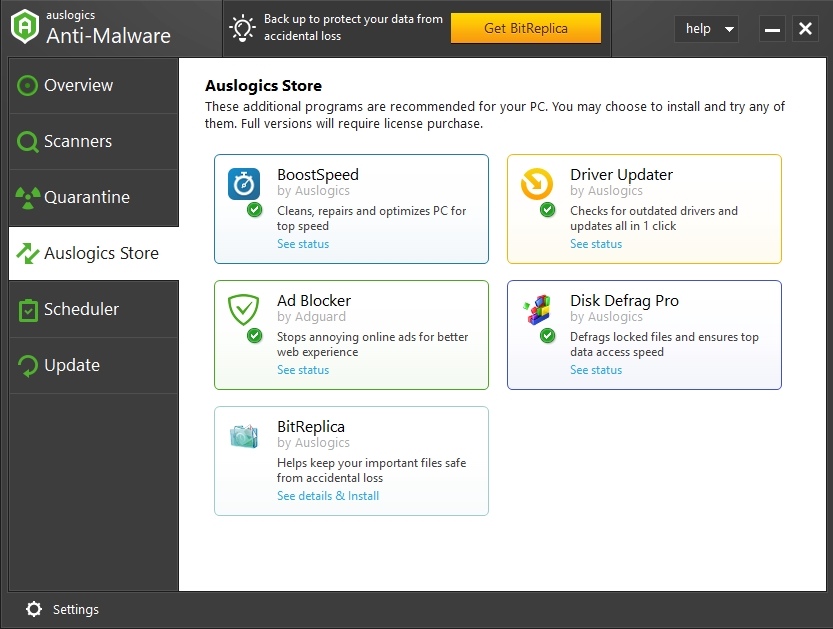 Use the following steps to download and install Auslogics Anti-Malware on your system:
Click this link to download Auslogics Anti-Malware
Once the setup file has finished downloading, run it
Choose the installation language and directory, then check the Create a desktop icon and Launch program at Windows startup box
Now, select the Click to install button
Click the Finish button once the installation is completed
The Auslogics Anti-Malware software will automatically open
Select the type of scan you wish to perform under the Scan tab
The scan will produce a list of infected files on your computer
 Select Remove threats. This will eliminate all the infected files from your system
Solution 3. Update your graphics drivers
This error is usually experienced by Intel graphics card users. Therefore, updating your drivers is probably the best choice of action. There are several methods to do this, and we are going to show you the best:
This tool makes it so easy for you to download all the missing or outdated drivers on your PC. It will automatically detect the missing or outdated drivers in your system and download the latest manufacturer-recommended versions. Use the following steps to download and install it on your PC:
Use this link to download Auslogics Driver Updater
Navigate to the folder where you downloaded the setup file and run it. This will open the Auslogics Driver Updater installer
In the next window, you are required to choose a language and installation folder and select the Click to install and check drivers button
The scanning process will begin automatically when the installation is completed
Once this process is complete, you will see a list of drivers you need to install
Click Update all and all your missing drivers will be installed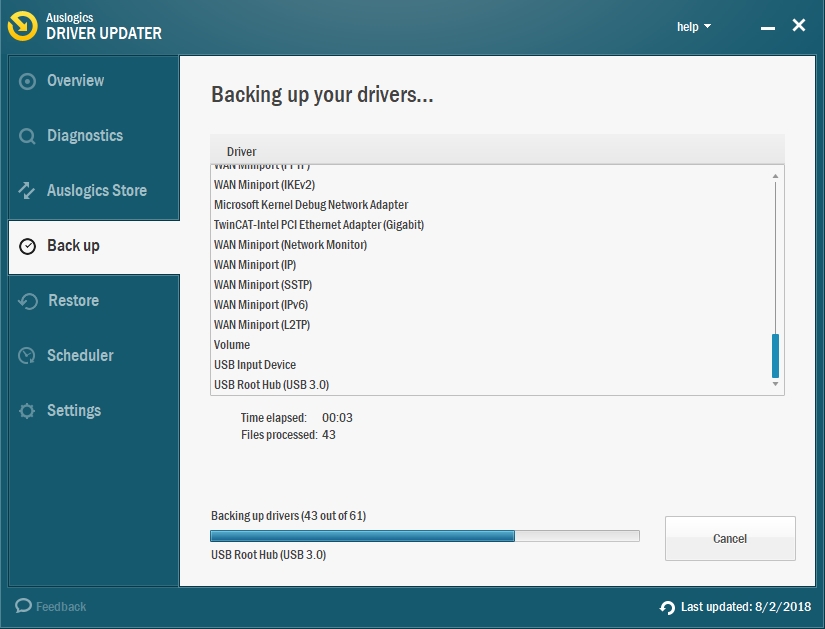 Method 2. Download the drivers from the manufacturer's site.
The manufacturer's site is one of the best places to download your drivers from. The drivers are usually located in the support section of the site. This process is a little bit complicated because you have to know the name and version of the device which driver you want to update. This is important because downloading and installing a wrong driver on a device will cause it to malfunction. For this reason, manufacturers have also created tools which a user can install on their PC. This tool will notify them when a driver needs to be updated and where to download it. With this tool, you will not have to worry about downloading the wrong driver.
Method 3. Update your driver via Device Manager
Right-click on the Start or Home button and select Device Manager from the pop-up menu
Click on the arrow next to Display adapters to expand it and to view the graphics device which is installed on your PC
Right-click on it and select Update driver
Select the Search automatically for updated driver software option
Windows will now download the latest driver for your graphics card 
Check if the issue has been resolved
We hope that this article has fixed the igfxem module has stopped working error on your PC. Share it with others who encounter similar issues.
We appreciate your ideas and comments.
We are ready to answer all your questions regarding the above topic.