Your computer is a machine that needs maintenance like any other, so don't be surprised when you are presented with some errors. This is the way a device communicates to the user that there is a problem. So, read this article to find out how to fix the missing d3dx9_43.dll problem in Windows.
So, what do you do when you get "error code
d3dx9_43.dll is missing on Windows 10
"?
Obviously, the name of the error relates to some issues with the DirectX feature. And here are some warning signs that you might have overlooked:
d3dx9_43.dll is missing can appear on Windows 7, 8.1 or 10 – it doesn't matter which operating system you have. The solutions we list below will work for all of them.

d3dx9_43.dll is missing appears during video games, such as PES 2017, League of Legends, Resident Evil 6, World of Tanks, Street Fighter X Tekken, Oblivion, Black Ops, Far Cry 4, GTA 5
d3dx9_43.dll is missing can also appear under the name d3dx9_43.dll not found, which is the same variation of the error in question.
There are a couple of easy solutions that can help you get rid of this error and all underlying issues with your computer.
Solution 1. Try reinstalling DirectX
Since you know the culprit of the issue already, the easiet way to get rid of the error is to go straight to the source. It is possible that somewhere along the way, you have forgotten to update the version of DirectX. Luckily, the fix is just a few clicks away: just download the DirectX installer from Microsoft's website.
If the problem you are having has to do with one particular game, we suggest skipping right to the DirectX setup file that was provided to you along with the installation media of the game. This should fix your problem faster: find the redist/directx directory and try to use the setup file. Use this direction to install the appropriate version of Direct X.
Solution 2. Check if your graphics drivers need updates
The d3dx9_43.dll error is part of the problem with DirectX; that's why it's important to have all parts of the system running correctly in order to enjoy the visual effects of all the games that you play. This, of course, will prove to be impossible if you do not prepare your computer for such a complicated process. If your drivers are corrupted or outdated, the applications you want to install will simply not work. So, in order to fix this, you need to either go through each driver one by one and check if it needs an update or get Auslogics Driver Updater and simply run a scan. This scan will show what drivers are currently not updated, and moreover, the tool will update them for you. So, you won't have to waste any time looking for updates manually.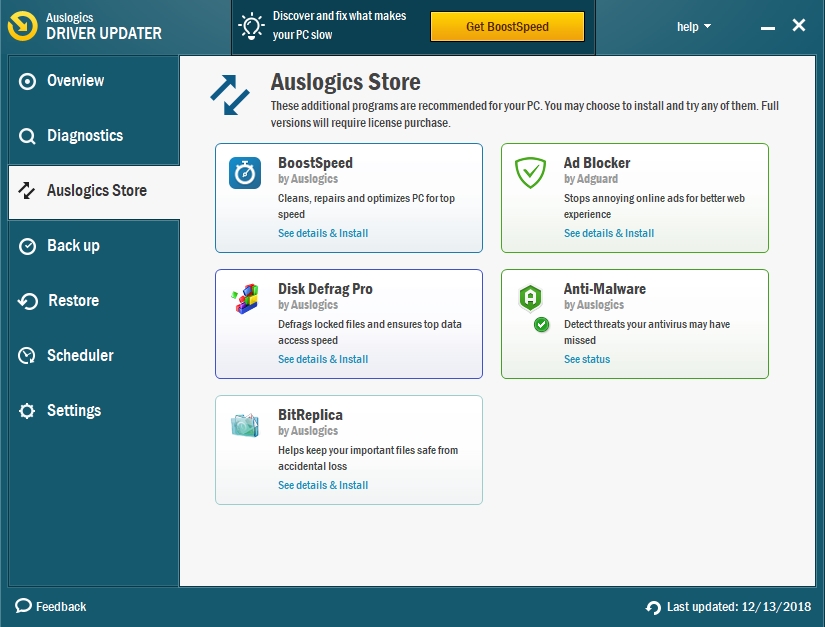 Solution 3. Another possible culprit of the d3dx9_43.dll error is the application itself
Once you've eliminated the possible problem on your part, you should now turn to the application if that is what is causing the issues. The easiest way to do that is to reinstall the application. The uninstaller software is usually provided in the pack that your application comes with, so make sure to back up all your important data and use the uninstaller to uninstall the application safely. After that install the application once more. See if that fixes your problem.
Solution 4. Make sure that your computer is malware-free
Of course, if you are a responsible user, you should already have an anti-malware tool installed on your computer, but if you thought that you could get away with just an antivirus, you should think again. The amount and complexity of malware these days are astounding. Unfortunately, you might not even know what hit you, so make sure you have protected your device and don't use an insecure connection. Install Auslogics Anti-Malware to ensure that your device is protected at all times.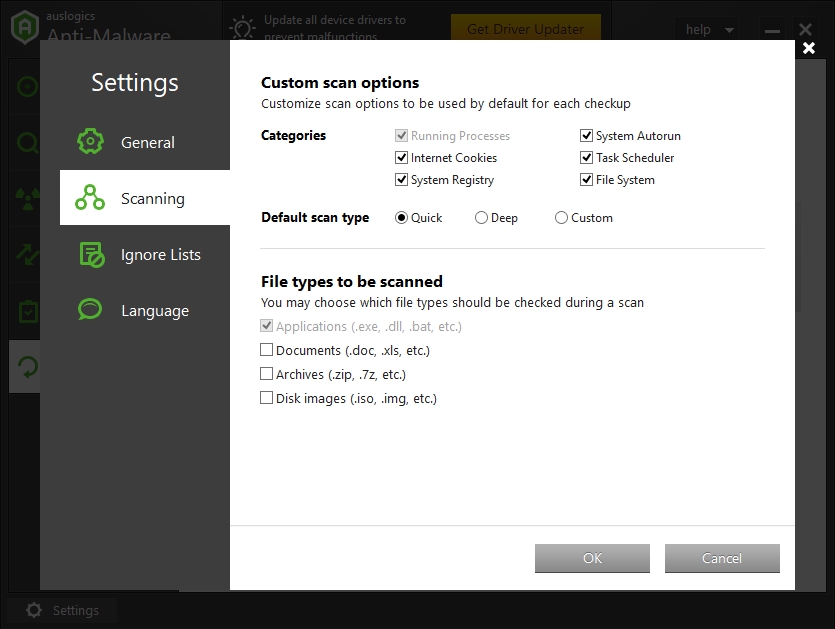 Solution 5
If your problem persists even after you have tried out all the other solutions, make sure to perform an SFC scan and a DISM scan. They might give you an insight into what exactly the problem is with your computer. Use these guidelines to start these processes:
How to perform an SFC scan:
Step 1. Press the Start button and then type 'cmd' into the run box.

Step 2. Run Command Prompt as an administrator.
Step 3. Type in sfc/scannow and hit Enter.
Step 4. Wait for the scan to finish and restart your computer.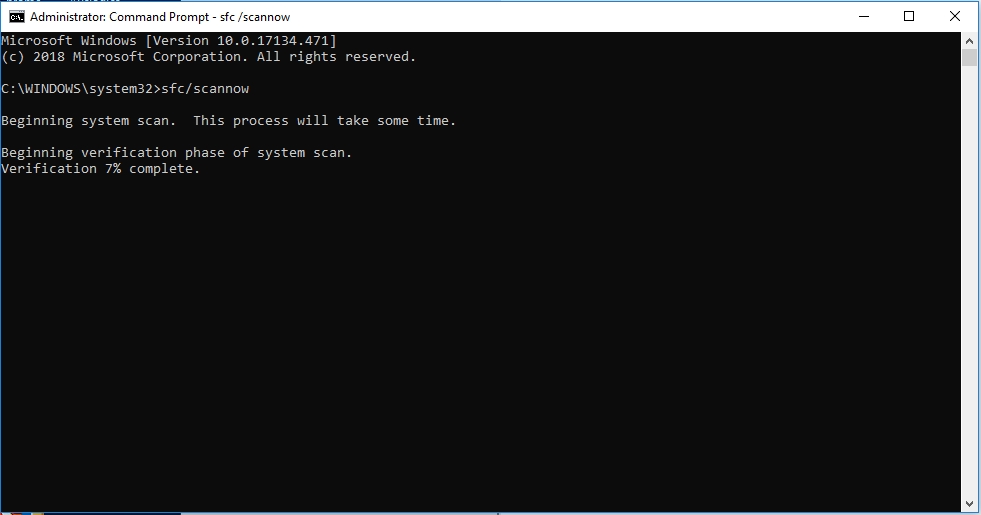 How to perform a DISM scan:
Step 1. Press the Windows key and enter 'cmd' into the search bar.

Step 2. Run Command Prompt as an administrator.
Step 3. Insert this command: DISM.exe /Online /Cleanup-image /Restorehealth
Step 4. Wait for the process to finish and restart the computer.
Solution 6
This solution is more of a workaround in case you have tried everything now and failed. You might be able to copy the said 'missing file' from another computer, and your error will cease to exist. Of course, you can google the file and download it to your computer, but we advise against it. Unfortunately, there is always an added risk of downloading some malware along with the necessary file. Your best bet would be to copy the file from your friend's computer because you know that it is safe.
Solution 7
You might fix the problem you are having by installing the latest updates that are available to you at a moment's notice. Of course, ideally, you should have downloaded them when they came out and your computer prompted that course of action. If for some reason they have not been installed, install them now to make sure that you have exhausted all the options for fixing the d3dx9_43.dll error.