"The only person you are destined to become is the person you decide to be."
—Ralph Waldo Emerson
Minecraft is a sandbox video game which allows players to build or create different types of objects and things in a 3D-generated world, using cubes. This game was developed and published by Mojang. There are lots of other things you could do in this game like exploration, crafting, and gathering materials. It is present on most of the popular gaming platforms. Minecraft is a very popular game which is played by millions of people around the world. It is very interesting and keeps its players entertained with never-ending adventures and quests. It becomes very frustrating when Minecraft starts having issues which prevent players from having fun.
Today, we are going to be talking about Minecraft Realms and how to fix the issues that you may encounter with them. Many users have requested that we talk about these issues:
How to fix Minecraft realms connection issues

How to fix Minecraft crashing issues on Windows 10
Minecraft Realms gives players the ability to craft and manage their own private Minecraft servers which are hosted by Majong. For you to be able to use this service, you will need to subscribe. It enables players to create and manage their own servers in a very easy and fast way, without any knowledge of hosting on the internet. There are also lots of minigames your will be able to play while using Minecraft Realms. This platform provides players with already-made world templates and maps. Minecraft Realms were not created for a large amount of people or public servers. It was created so that players can play in small groups with friends and family. This is one of the best additions to the Minecraft game.
For you to be able to run Minecraft Realms on your computer, you need to meet the following requirements:
You must be an owner of a premium copy of Minecraft and also have a Mojang account

You must have a stable and good internet connection

You must be 13 years of age or older to be able to join a Minecraft community
If you meet all the requirements above and you are still encountering issues, then you will need to continue reading to find more solutions to the common problems other users have faced while using Minecraft Realms. We provide a list of these problems so that you can easily find the solution to the problem you are facing.
Can't log in
Inability to log into your account can be caused by a broad variety of factors. This is common in most games, especially in multiplayer games. What makes it harder to solve is that all the Minecraft accounts are managed by Xbox Live. But we have some solutions for you to try out and see if any of them helps the situation:
       Make sure your network settings are configured correctly and you have a good internet connection

       Go to the Xbox Live page and make sure that the live server is online

       Update your game and server to the latest versions

       Log out of all your devices and try to sign into your account again

       Send a report to Minecraft or Xbox Live
Can't connect to a Minecraft Realm
The online co-op game has been simplified by the introduction of Minecraft Realms. This makes the servers more stable and can support up to 10 players in one realm or world. Players are able to access their realm from other platforms due to the introduction of the cross-platform feature which is always online. However, many users reported that they encounter difficulties trying to connect to the Minecraft Realm. You also need to know that the connection speed of the Realms between individual players, network and computer varies. This may also cause you to experience timeout and connection errors. We are going to give you solutions here which will help you with this problem:
       Difficulties to connect to a Realm may occur due to the unstable wireless connection. So, we advise players use a LAN or wired internet connection.

       Also, you will need to check that your internet connection is working properly

       Make sure that your firewall or antivirus is not slowing down your connection or stopping Minecraft from functioning properly. To let Minecraft Realms through your firewall, you will need to open ports 26000-28000, 80, and 443. You do not need a server IP or hostname. You also need to know that if you are trying to connect to a Realm whose owner is far away from your location, there will be some connection issues and the connection speed will be lower. Minecraft Realms work best when the IP locations are closer together.

       Sometimes, your Internet Service Provider can limit the connections to some sites which host popular web services like Minecraft Realms. If you are unable to connect to a Realm, you will have to contact your Internet Service Provider for more information about their services.

       Also, if you get the Invalid session ID error, you will have to log out of your current game and log back in to refresh to session ID.

       Check for the last time you subscribed, maybe your subscription is finished, and you have to buy a new one. Note that you will not be able to log into your Minecraft Realms account without an active subscription.

       Make sure that there are no background programs which are hogging your bandwidth. Here is how to disable programs which take up more of your bandwidth:
Press Ctrl + Shift + Esc on your keyboard to open the Task Manager

Navigate to the Processes tab, there you will see the list of all the apps which are running on your computer. Check the column which is named Network to see the programs which use up most of your network. Make sure you disable only a non-Microsoft third-party program. This is because the list also contains services from Microsoft which help your computer to run properly.
Chat issues
Many users also reported that the in-game chat had issues. One of the most frequent complaints was that instead of letters, they saw hash signs when a message was sent to them. This may be related to the word filter which is installed to prevent offensive language. This feature is not functioning correctly, and that is why you are seeing only hashes. Users also complained that writing in non-English languages had issues. All these problems start after the "Better together" update. Here are some of the possible solutions to try:
       One of the simplest is just to restart your game

       Try logging out and then in again

       You can also try to use a different Xbox Live account. It may be that your account is having issues

       Permissions or restrictions such as parental lock should be disabled to avoid issues

       Send a report to Majong if none of these helps
Can't create a free realm
Creating your own unique world and playing online with friends and family is one of the main goals of Minecraft Realms. Majong provides a 30-day free trial for new players who just registered as a marketing strategy and to let new users get to know how the service works and be able to navigate around the game freely. Nonetheless, lots of users reported that they were unable to use the 30-day free trail because of some limitations placed on their Xbox Live account by Microsoft. The users who encountered this problem reported that they had received a message saying that they were unable to run Minecraft Realms due to the way their account was set up, and that they could resolve the problem by visiting Xbox.com to change the settings in their privacy and online safety settings. So, logically you will have to follow the instructions of the message and check your privacy and online safety settings in Xbox.com. Note that if you need parent consent, you will need to acquire it before you can create your own Minecraft Realm.
Game is lagging
Some sections of the Minecraft universe have been noted for lagging and bugging. If you are thinking your computer does not meet the requirements to run this game, unfortunately, you are wrong. Minecraft has very low system requirements, and many outdated computers can run the game without any lags or bugs. Furthermore, it is uncommon to encounter lags in Minecraft because it is hosted on dedicated servers. You will need to check your internet connection and third-party programs that may be hogging your internet and making it slow. Also, you may need to reboot your moderm or contact your Internet Service Provider.
Game crashes
This is an uncommon issue to encounter in Minecraft, but users have reported about it. This mostly occurs due to incompatible or missing graphics driver, RAM, or wrong in-game display settings. Also, if you are using an outdated game version, there is a high possibility that you will encounter crashes. Use the following methods to stop your game from crashing:
Update your graphics driver: there are various ways to do this, and we will show you all of them
This tool will scan your computer for outdated or missing drivers and install the manufacturer-recommended versions. It is very easy to use, and it will install all your drivers in just one click. Here is how to install it on your system:
       Use the above link to download the setup file

       Navigate to your download folder and run the setup file. This will open the Auslogics Driver Updater installer

       Choose your preferred language and select the Click to install and check drivers button

       When the installation finishes, it will automatically open the Diagnostics tab in the Auslogics Driver Updater software and begin scanning your PC for missing drivers

       Once this is done, you will see a list of drivers which need updating on your PC

       Click Update all and this software will update all your missing drivers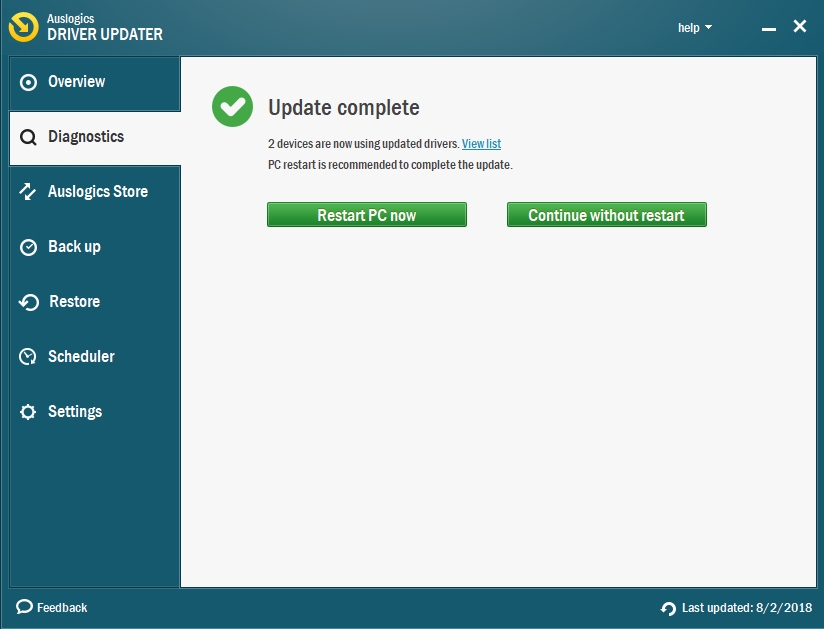 Method 2. Download the driver from the manufacturer's site.
For this method, you will need to know the name and version of the display device installed on your PC. This is because if you download a wrong driver, your device will malfunction. You will find all the drivers in the support section of the site
Method 3. Use Device Manager
       Press the Windows key + X on your keyboard and select Device Manager from the pop-up menu. This will open the Device Manager panel

       Double-click on Display adapters to expand it and view the graphics device which is installed on your PC. Right-click on it and select Update driver software

       Now, choose Search automatically for updated driver software in the next window

       Windows will now search and download the latest version of your driver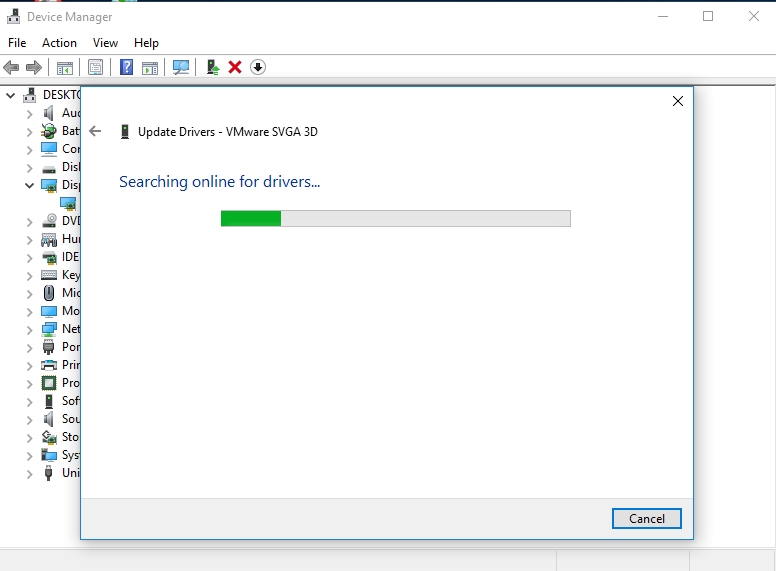 Reallocate extra RAM
       Run the game launcher and go to Edit Profile

       Make sure that the JVM Arguments box is checked

       Replace Xmx1G with Xmx2G in the command line

       Restart your PC
Change video settings
       Launch the game

       Click Options and go to Video Settings

       Now, Check the Vsync box and uncheck the VBOs box

       Save the changes you made and restart your game
Recommendations: If you are experiencing lagging of your games or your computer is generally slow, we recommend that you download and install Auslogics BoostSpeed. This tool will make your computer work at maximum performance and eliminate any form of lagging. It is a very important tool to have on your PC. Here is how to install it on your PC:
       Use the above link to download the setup file

       Go to the download folder and run the setup file. This will open the Auslogics BoostSpeed installer

       Now, choose your preferred language and installation directory and then select Click to install and diagnose PC

       Click Finish when the installation is completed

       Now, open Auslogics BoostSpeed and scan your system to tweak your computer's performance and boost its speed.
We hope that this article has solved your Minecraft Realms issues. Share it with others who encounter similar problems.
We appreciate your ideas and comments.
We are ready to answer any of your questions regarding the above topic.