Many of us rely on the internet for the news, entertainment, and work. Which is why it's becoming increasingly important to maintain a steady and safe Wi-Fi connection. We also tend to have a favorite browser. For most users, Google Chrome's high standard and the variety of supported add-ons are playing a great part in their choice. With Google Chrome users feel that they are getting a faster and safer internet experience, not to mention that the design is highly user-friendly.
Understandably though, like all applications, Google Chrome can run into some malfunction and bugs. One of the most repeated questions on the internet concerning this issue is this one: "Why does Google Chrome open new tab when I click?". Another description is this: "chrome keeps opening new tabs on every click". In this article, we deal with this unfortunate random opening issue in a variety of ways and provide solutions which you can find below.
How to fix fix chrome opening new tabs by itself
?
If your Google Chrome is opening new tabs by itself, you might get an uneasy feeling that something is taking over your computer. But don't fret, all is not lost yet! You might just be having a problematic extension – one black sheep in the family doesn't mean you have to replace the whole heard. Removing this extension will probably solve your issue.
However, if your Google Chrome is opening tabs when you are clicking a link, it is possible that you have contracted a case of malicious software. Be advised that it doesn't have to be specifically Google Chrome that was infected by malware, it could be any browser. When you are removing the malicious programs, make sure to remove them from all browsers that you have installed on your computer. To save yourself the trouble in the future, we advise installing a tool like Auslogics Anti-Malware to make sure that your device is protected from any unwanted malware installing itself on your computer.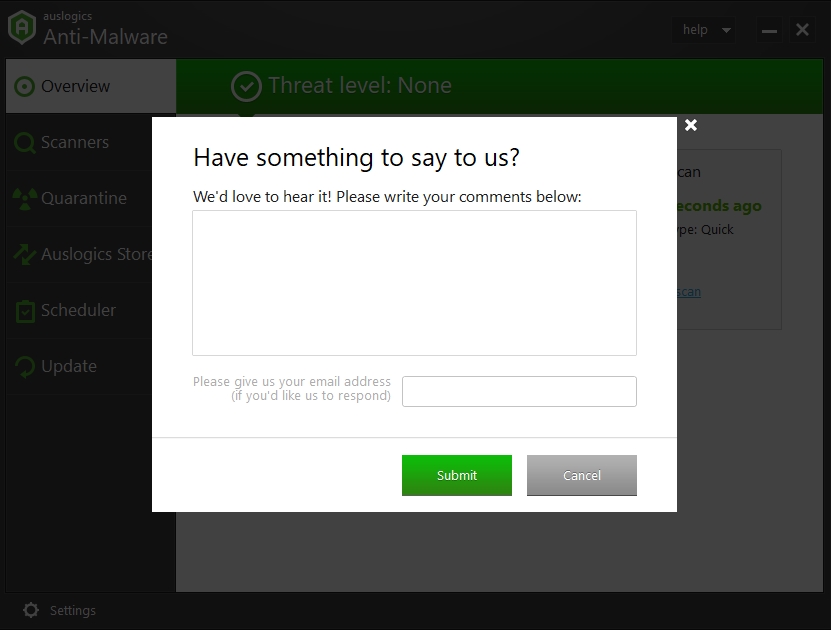 Try the solutions below to fix the Google Chrome opening random windows issue.
Solution 1: Remove all unwanted add-ons and pop-ups from Google Chrome.
Step 1. Open the Control panel and check the names of all the applications. If some of them look unfamiliar, check if they are essential or that this is the malware. If you find any that were installed without your consent, remove them.

Step 2. Open the address bar and input chrome://extensions/. This will open a list of extensions that you are using on your computer. Again, look through them and weed out the suspicious-looking ones.
Solution 2. Disable your VPN or proxy.
If you are using VPN or proxy extensions, it is possible that they are causing the issues with random windows popping open in your browser. To fix, you will need to uninstall the VPN in question and try another one.
Solution 3.
Disable background apps.
The extensions that you are using might be overlapping with each other and causing trouble. Follow this quick guide to figure out how to disable background mode for those apps. It will not only get rid of the window opening issue but will also probably help with the overall functionality of your PC.
Step 1. Open Google Chrome and click the Menu icon.

Step 2. Open Settings and disable the option that is called "continue running background apps when Google Chrome is closed". 
Step 3. Restart Google Chrome. You should have a better grip on the situation after this adjustment.
Solution 4. Customize your Search settings.
Your Google Chrome may be opening new tabs every time you click a link. But it's not the link that you wanted to open? It's possible to fix this problem by simply adjusting the Search settings of your browser.
Step 1. Open Google Chrome and type anything into the Google search bar.

Step 2. A list of all the search results will be in front of your eyes. You need to find the faded "Settings" tab on the right and click it.
Step 3. In the drop-down menu, open Search settings.
Step 4. Scroll down to the "Where results open" section and uncheck the box that says, "Open each selected result in a new browser window".
Step 5. Click Save to make the changes stick. This will help secure your computer from malware in the future.
Solution 5. Reinstall Chrome.
If your browser has maintained the infected state for a while, it might be easier to just reinstall it. A new, fresher version will help the search run faster, although it doesn't mean that it will eliminate the problem entirely. If your computer has been infected by malware, a reinstalling of the browser probably won't help, you will still have to get rid of the malicious software first.