"We don't develop courage by being happy every day.
We develop it by surviving difficult times and challenging adversity."
– Barbara De Angelis
Outlook has become one of the most used mailboxes today. This is because Microsoft provides it together with other important products that users can't do without. It comes with the Microsoft Office package. Outlook has been around for a very long time and has been the favorite mailing service for many people. It was first introduced with Exchanger Server 5.5, then later switched to the Microsoft Office 97 suite and the versions which follow.
The initial idea behind the release of Microsoft Outlook was to provide a desktop computer or a local user with a way to configure POP3 and other email services. Using Outlook, you will be able to compose, send, receive, and manage different email accounts. It provides a platform where you can interact with all of your email accounts. Even though Microsoft Outlook is mostly used as an email client, you can also use it for creating and managing contacts, tasks, calendars, etc. You are also able to receive update from social media, using Outlook.
With all the advantages that come with using Microsoft Outlook, it also has some issues we need to look into. In this article, we are going to talk about how to remove the Outlook temp files. Many users are clueless that Microsoft Outlook dumps temporary files in your system. These files are of no importance and will only serve to slow down your PC or attract hackers and viruses. That is why it is very important to remove this junk files before they accumulate.
The temporary files come as a result of email attachments which you opened without downloading them. Note that there will be a point when you won't be able to open attachments anymore because the junk files have accumulated to the limit. This gives you more reason to always empty the temporary or junk files from your Microsoft Outlook.
Delete the Microsoft Outlook junk files, using Outlook Temp Cleaner
One of the advantages of using the Windows ecosystem is that Microsoft will always provide tools to fix most of the errors which the user encounters. This case is not an exception. Here, Microsoft provided users with the Outlook Temp Cleaner. This tool will automatically search for the junk files created by Microsoft Outlook and delete them. It is simple, free, and easy to use.
You can download the Outlook Temp Cleaner file from Microsoft's official website, or search for it on Google. It targets the SecureTempFolder and deletes everything in it. When using this tool, you will be able to see the amount of space the temporary files have taken up in your system, and you will be able to delete all the files with just one click.
Outlook Temp Cleaner can be scheduled to clean your junk files over a period of time. Also, you should note that this tool requires .Net Framework to function properly.
Use your Windows registry to clear Outlook temporary files
Even though we can delete the junk Outlook files directly from the folders, we still need to clean them from the Windows registry. This is because the location for the temp folder is stored in the registry. Note that editing your Windows registry is a very risky process and should be done with extreme caution. Changing the wrong key can lead to permanent damage to your operating system. So, it is best to back up your registry before editing. Use the following steps to create a backup of your registry:
Press the Windows logo key + R on the keyboard to open the Run dialog box.
Input regedit in the search area and hit Enter. This will open the Registry Editor.
Right-click on Computer and select Export.
This will open the Save dialog. Choose a location and save the file. It is saved as a .reg file.
Below, you will find the list of the Outlook versions and the corresponding keys:
In Outlook 2003 – HKEY_CURRENT_USER > Software > Microsoft > Office > 11.0 > Outlook > Security
In Outlook 2007 – HKEY_CURRENT_USER > Software > Microsoft > Office > 12.0 > Outlook > Security
In Outlook 2010 – HKEY_CURRENT_USER > Software > Microsoft > Office > 14.0 > Outlook > Security
In Outlook 2013 – HKEY_CURRENT_USER > Software > Microsoft > Office > 15.0 > Outlook > Security
In Outlook 2016 – HKEY_CURRENT_USER > Software > Microsoft > Office > 16.0 > Outlook > Security
Now, go to the OutlookSecureTempFolder registry key and copy the path located in it. Now, open File Explorer and navigate to the location. When you get to the location, delete all the junk files located there.
Pro tip: To prevent viruses from constantly affecting your temporary files, we recommend you to download and install Auslogics Anti-Malware. This tool will scan your computer constantly for infections. With this tool installed, you will be able to surf the internet free from viruses. It is constantly updated to make sure that no virus gets past its defenses.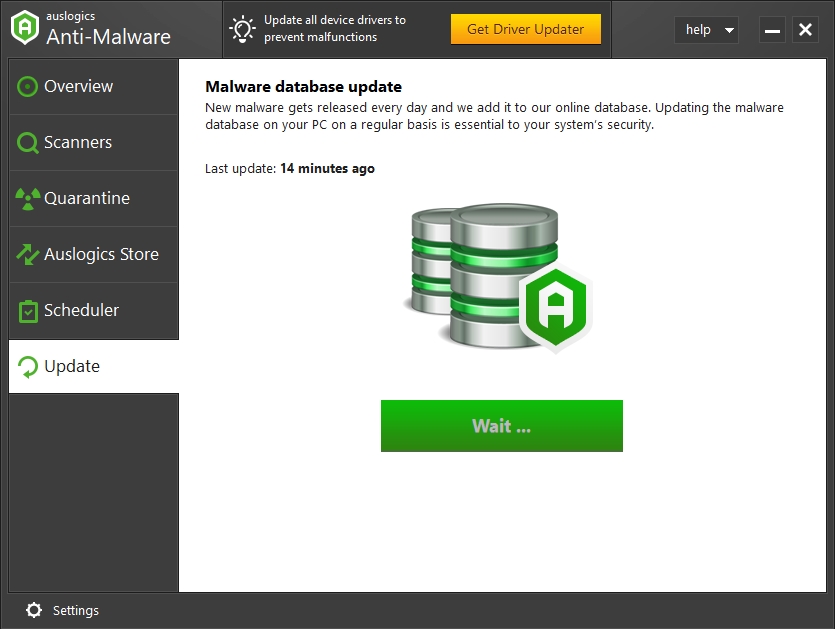 We hope that this article has shown you how to clear temporary Outlook files. Share with others who need such information.
We appreciate your ideas and comments, and we are ready to answer all your questions regarding the above topic.