There are different situations that might introduce you to the Client Server Runtime process feature on your computer. For example, whenever you are trying to clear your processes so that your device is malware-free, you can run into several Client Server Runtime Processes running listed in the Task Manager.
As many troubleshooting guides will advise you, you should stop and eliminate some of the unknown or unfamiliar processes running. This will allow your computer to free itself from the grasp of malicious software and probably get some operational memory back from these unimportant programs. However, this is not the case for Client Server Runtime Process.
So, what does Client Server Runtime Process mean?
And it's a great query. You should also be asking: is csrss.exe safe? This article will provide you with the information on this software and some possible fixes or variants of actions when you are dealing with Client Server Runtime Process.
The first thing you should know about the Client Server Runtime Process is that it is an essential part of the Windows system. And you should not, under any circumstances, try to get rid of it or try to stop the process completely. That said, we should focus on what this process actually represents to know what other possibilities this feature holds for us.
The csrss.exe is responsible for the greater part of the graphical system and manages windows that you are currently using, along with the possibility of drawing on the screen and other functions that relate to these processes. All of these things now encompass the Windows kernel that will also sometimes appear in the list of processes in Task Manager.
Nowadays, the csrss.exe is mainly responsible for console windows and the process of system shutdown. As you can see, these are critical functions in Windows. And there is no necessity to disable or to dabble with this process anyway – it's responsible for some crucial background activity for the Windows operating system and doesn't use up a lot of operational memory.
Remember that Windows is launching the Client Server Runtime Process at startup
This causes some confusion because some users seem to think that this is a virus being installed on their computer. In reality, however, this is perfectly normal. The file cannot launch when Windows boots because in that case, it will be too late for the csrss.exe to run smoothly. If it fails to run (or if you try to disable it), the result will follow in the face of the so-called Blue Screen of Death with the error code 0xC000021A. Your computer will consequently restart, and you will not be able to use it.
We hope this description gives you an idea of how important the csrss.exe process is for Windows to function well. Unfortunately, some internet scammers have taken up to make people's lives more complex by making users believe that they have indeed contracted a virus of some sort that will only function when it is launched at startup. Be aware of these scams and don't fall for them.
If you try to disable Client Server Runtime Process, you will be informed that your PC will shut down. You will not be able to operate your device if you stop the csrss.exe process. You might wonder if the virus can be disguised as csrss.exe. To check this, you need to follow these steps, but remember that it's normal for Client Server Runtime Process to run multiple processes on Windows.
To verify, try the instructions below:
Step 1. Open Task Manager
Step 2. Find Client Server Runtime Process and right-click it.
Step 3. From the menu, select the Open file location.
Step 4. If you are taken to C:\Windows\System32 that contains the csrss.exe file, you are fine. This is where the real file should be stored, do not remove it. 
Step 5. Removing this file will cause irreversible damage to your computer.
It is impossible to rewrite this file or to swap the content to some virus, especially if your device only has one operating system installed on it. To make sure that your computer is not being infected by malware or viruses disguised as essential operational processes, you should have a series of scheduled scans of the entire system and backups made on a regular basis. If you have found files with the name 'csrss.exe' in other files, other that System32, you can delete them at your own risk.
If you are still concerned that your computer was exposed to malicious software, we advise installing Auslogics Anti-Malware and against troubleshooting the issue manually. In the case of the csrss.exe file, manual interference with your computer can cause damage that you won't be able to fix afterward, so use a professional tool instead.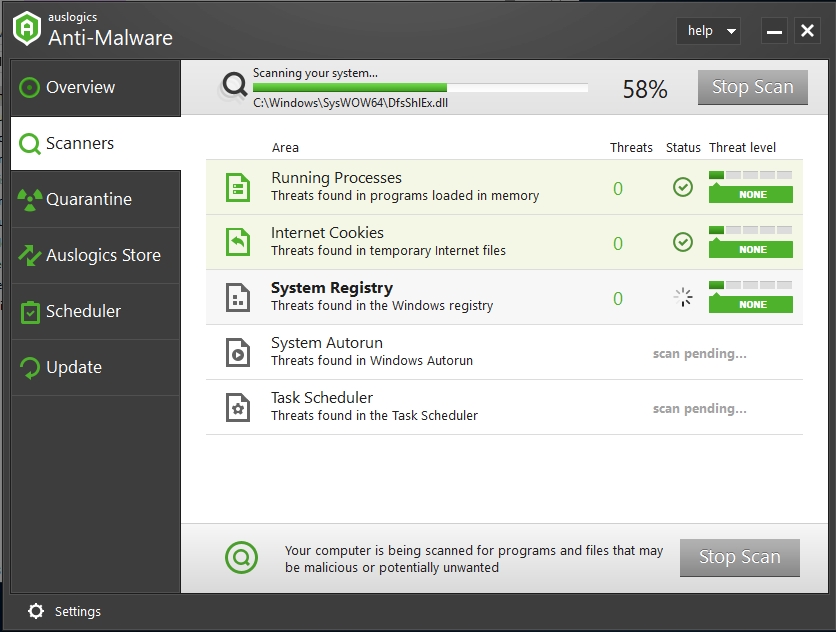 There are various possible ways to contract a virus or malicious software application. Here are some basic rules to follow so that you do not end up manually taking your operational system apart:
Rule 1. Install an antivirus and a firewall. Whenever you are traveling or using some insecure network (airports, train stations, cafes, bars, etc.) you are potentially exposed to viruses and malicious software.
Rule 2. Do not visit dodgy websites or suspicious links that come through your email or applications. Many users have been exposed to viruses and malware just because they clicked a link from an email address they didn't know. This scam is still popular more than ever for users of Skype.
Rule 3. Only download applications and software from the websites that you trust. It's preferable to use the official software, as opposed to some version that is free on some other website. You might end up downloading something very different from what you wanted and, along with it, malware.
Rule 4. Update your security settings regularly and increase the browser security settings. Do not disable your antivirus or firewall and keep them updated at all times, since they are the first line of defense for your computer.