"We May Encounter Many Defeats
But We Must Not Be Defeated."
– Maya Angelou
Windows is one of the most popular operating systems in the world today. It has always had more users than the other operating systems. As a matter of fact, when you talk about a computer, most people associate it with Microsoft's Windows. With the latest version of the operating system, Windows 10, it has even gained more popularity for its user-friendliness. With the advancement in technology, Microsoft created Windows 10 not only for the computer but also for touch devices such as tablets and phones, even though they do not produce phones anymore due to the stiff competition from Apple and Android. Windows 10 is well optimized for touch devices, which gives Microsoft an added advantage in the years to come, as technology is gradually moving towards that direction.
Despite all these advantages, Windows 10 has experienced lots of criticism for lots of bugs, errors, viruses, incompatibility with other third-party programs, instability, and the list goes on and on. Even so, users still trust them to make it better and fix all these issues. The truth is, Microsoft is working on making the operating system better. That is why they release updates every 6 months, which addresses common issues reported by users and also improves on the features. Furthermore, Microsoft announced that Windows 10 is the last Microsoft's operating system. They intend only to update and introduce new features to this operating system, rather than creating a new one from scratch.
Users have reported lots of errors to us and other forums. So, we are going to use this article to talk about how to fix the 0x800f0805 update error on Windows 10. As you can deduce from the title, it is an update error. So, make sure you go through all the solutions we provide here until you find the one that works for you.
Table of Contents
Run the Update troubleshooter
Scan for system errors, using SFC and DISM tools
Reset Update services
Use Windows Media Creation Tool
Download updates manually
Restore your PC to an earlier date
Solution 1. Run the Update troubleshooter
Due to the high number of update errors, Microsoft has included an Update troubleshooter into Windows. This helps the users to fix any errors related to updates. This is going to save the user the trouble of contacting a specialist anytime they encounter that error. Use the following steps to run the Update troubleshooter:
Press the Windows logo button + I on the keyboard to open the Settings app
Click on Update and Security from the available options
Navigate to the Troubleshoot tab and select Windows update under the Getup and running option, then select Run the troubleshooter
Windows will now search for issues with Windows Update and fix them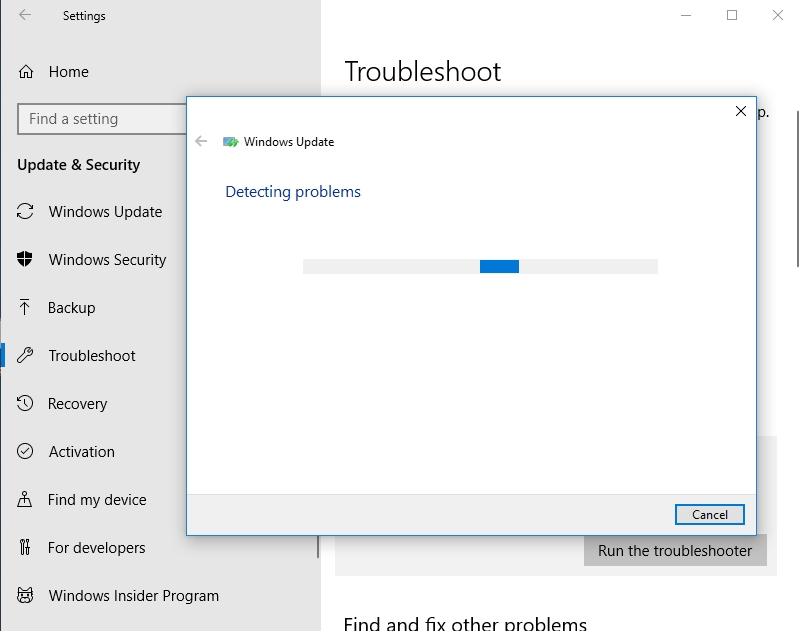 Solution 2. Scan for errors, using SFC and DISM
This is also a built-in tool in Windows which is used to repair system files. It comes in very handy when your system files are corrupted. Here is how to use the SFC and DISM tools:
Press the Windows logo key + X and select Command Prompt (Admin) to run Command Prompt as an administrator
This will open the Command Prompt window
Input sfc /scannow in the window and press Enter. Windows will now scan your system files for errors
When it is done, input the following commands and press Enter after each: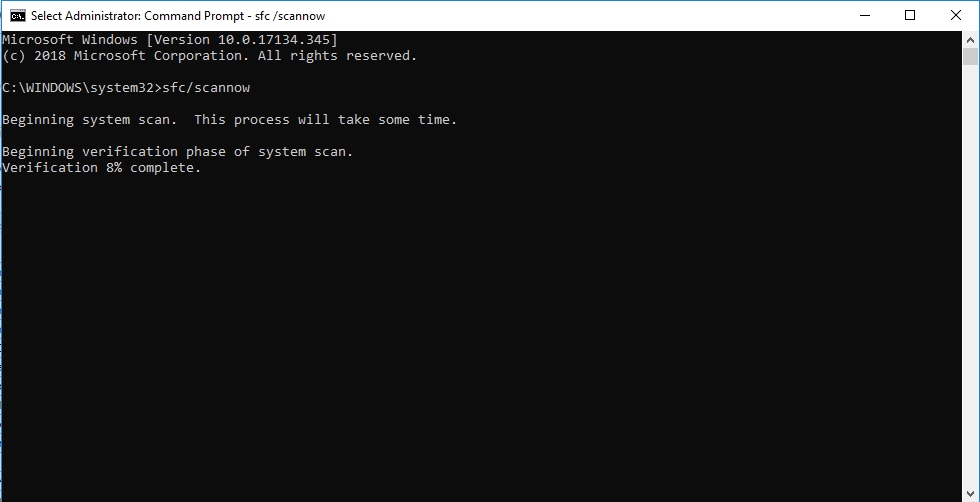 DISM /online /Cleanup-Image / ScanHealth
DISM /Online /Cleanup-Image /RestoreHealth
Once it is done, restart your computer and try to update your PC again to check if it has been resolved
Solution 3 Reset Update services
For updates to be successful, they need to work in hand with other services. Four services are a need for your updates to work properly. All your updates have a common storage folder. So, if anything should go wrong, you can easily reset the services, which will force Windows to create a new folder for the updates. To do this, use the following steps:
Open Notepad and paste the following text
@ECHO OFF
echo Simple Script to Reset / Clear Windows Update
echo.
PAUSE
echo.
attrib -h -r -s %windir%system32catroot2
attrib -h -r -s %windir%system32catroot2*.*
net stop wuauserv
net stop CryptSvc
net stop BITS
ren %windir%system32catroot2 catroot2.old
ren %windir%SoftwareDistribution sold.old
ren "%ALLUSERSPROFILE%application dataMicrosoftNetworkdownloader" downloader.old
net Start BITS
net start CryptSvc
net start wuauserv
echo.
echo Task completed successfully…
echo.
PAUSE
You should save the file as "WUReset.bat" (with the quotes)
Once it is done, right-click on the saved file and run it as an administrator
Solution 4. Use the Windows Media Creation Tool
The Windows Media Creation Tool is a very important alternative to keep your system up to date. Using this tool, you will be able to create bootable drives. Another use of this tool is to download updates. To use this tool, follow the instructions below:
Download the tool from Microsoft's website
Once it is downloaded, run it as an administrator
Now, select the Upgrade this PC option
Solution 5. Manually download your updates
If you are experiencing the "0x800f0805" update error, another way to fix it is to download your updates manually. This is because this error mostly occurs when Windows is downloading and installing several updates at the same time. All you need to do is to download and install your missing updates, using the Microsoft's Update Catalog. Here is how to do it:
Right-click on the Start or Home button and select Settings. This will open the Settings app
Select Update and Security from the available options
Go to the Windows update tab and select Check for updates. Here, you should note the ID code for the corrupted update
Now, navigate to the Microsoft Catalog page, using Edge
Enter the ID code in the search area and press Enter
Download and install the update, then restart your computer
Solution 6. Restore your PC to an earlier date
This is an option which will help you with many other issues on your Windows PC. Restoring your computer to an earlier date will repair any system file or revert any setting that is preventing you from updating your system. To use this solution, you were supposed to create restore points in the past. Sometimes, Windows automatically creates restore points when some important changes want to occur in your system. Note that restoring your system will not affect your personal files and folders. It will only affect your settings and system files. Use the following steps to restore your computer to an earlier date:
Click the Start or Home button and input Recovery in the search box. Now, select Create a Restore point
This will open the System Properties dialog box. Under the System Protection tab, select System Restore
This will open another window. Click Next to proceed
In the Next window, you will see a list of restore points. Select a point you wish to restore your system to and click Next and then Finish
Windows will now restore your system, and you will not be experiencing any issues with updates again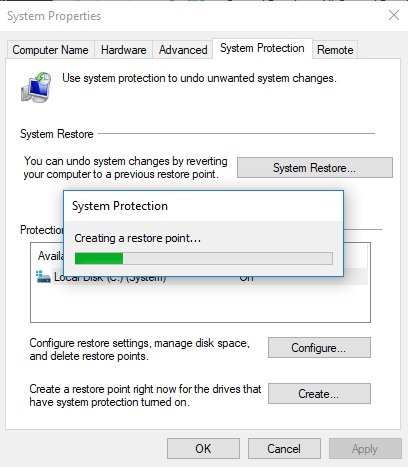 Recommendation: Knowing the importance of having updated drivers, if you are looking for a faster way to update them all, then you have come to the right place. Auslogics Driver Updater is the tool for you. It will update all your drivers in just one click. It will check your computer for outdated or missing drivers and download and install the best drivers for your devices. All you need to do is follow this link and download it.
We hope that this article has shown you how to overcome the 0x800f0805 error code. Share it with others who are facing similar issues.
We appreciate your ideas and comments.
We are ready to answer all your questions regarding the above topic.